National Electrical Safety Month: The Role Home Security Plays in Electrical Safety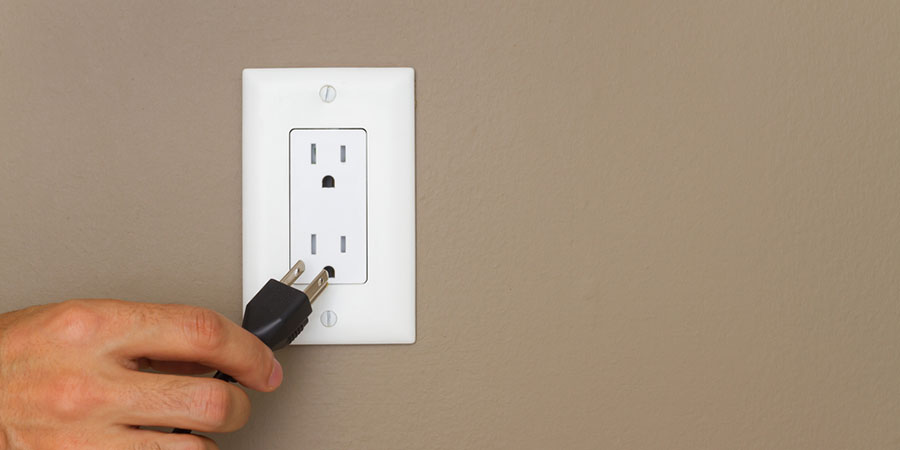 The non-profit organization, the Electrical Safety Foundation International (ESFI), dedicates themselves to promoting electrical safety at work, home, and school. May is National Electrical Safety Month and sparks the EFSI's annual campaign to educate people on electrical safety. Smart home security plays a vital role in electrical safety.
Electrocution Deaths
There are approximately 4,000 injuries and 300 deaths by electrocution every year. It's the sixth leading cause of death in the workplace in the United States. The construction trades suffer 44 percent of work-related fatalities but only makeup 8 percent of the American workforce. Other people are electrocuted in preventable home accidents.
Electrical Safety and Home Security
Home security and alarm monitoring play critical roles in home electrical safety. Contact sensors and cameras are exceptionally useful in preventing deaths related to electrical problems or careless electrical accidents.
Cameras outside and inside your home allow you to see what is going on around your property. They can also help you see electrical hazards such as corded electronics laying by the pool. You can place contact sensors by electrical outlets so that you receive an alert when one of your children gets too close to the outlet.
Electrical Fires
Alarm monitoring can save your life in the event of an electrical fire. Smoke detectors and cameras monitored 24/7 give you the advantage of time in a fire emergency. Seconds matter in fire incidents and the monitoring center alerts you and notifies emergency services immediately.
Electrical Surge Prevention
Surge protectors are excellent tools to protect your electronics and appliances from lightning and storm damage. However, surge protectors can't help with direct lightning strikes. It's best to unplug your appliances and electronics during storms. Home security comes to the rescue if a lightning strike causes a fire in your residence or on your property.
Practice Electrical Safety
Thankfully, we have organizations such as EFSI to educate us on electrical safety. This year's theme for electrical safety focuses on, "Electrical Safety During Natural Disasters". EFSI explains how to prepare and endure a natural disaster and then rebuild afterward.
About Alarmingly Affordable
With over 35 years of electronic security system experience, the principals of ALARMINGLY AFFORDABLE realize the importance of building and maintaining long-term relationships with both our customers and our suppliers. We take pride in providing our clients with an unparalleled level of quality and service.

Latest posts by Steven Capogna
(see all)