Tips for Thanksgiving Safety and Savings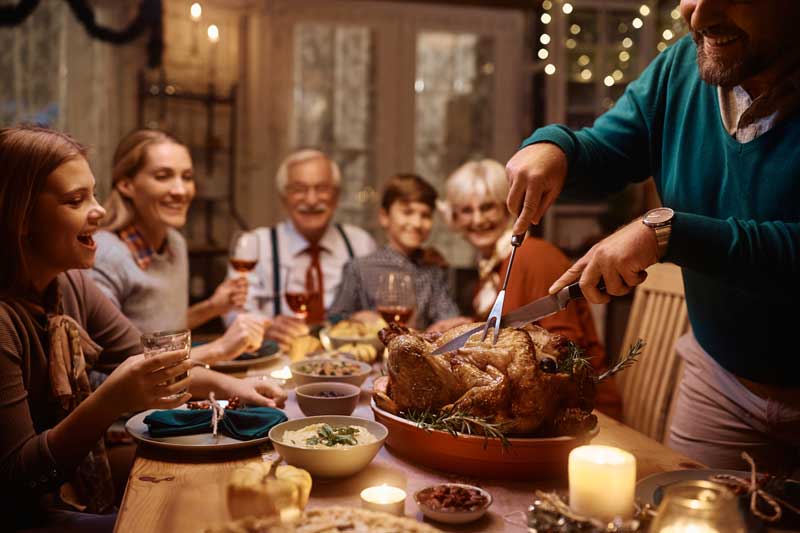 Hosting Thanksgiving in your home can be both hectic and fun, but safety should always come first. For many people, the second priority is saving money. To help support these priorities, here are some tips for our home security customers in Staten Island. 
Cook with care. 
From your turkey to your baking, it's imperative to cook your Thanksgiving dinner with care. If roasting your turkey in the oven, make sure your aluminum roasting pan has no holes or cuts in it. If a turkey is dripping juices into an oven, a dangerous oven fire can start in seconds. Be sure to stay nearby as the bird cooks, and check on it twice per hour. You should also baste it with each check, to prevent it from drying out. If frying your turkey, only do so outside, and thaw the bird completely before doing it.
As for baking and other holiday cooking, make sure your smoke alarms are in working order, and stay in the kitchen while things are cooking on the stove top. 
Watch the kids. 
If you will have children in your home this Thanksgiving, make their safety a top priority. Keep kids away from all the sources of fire and heat in the house, including matches, lighters, fireplaces, lit candles, and flames on the kitchen stove top. Also make sure kids stay away from sources of electricity, from electric decorations, to hot lightbulbs, to electrical outlet plugs (and use outlet covers on all open outlets). If kids are allowed to play outside, make sure a caring adult is monitoring their activity. We have home security cameras that allow you to check on the kids' activity using your smartphone; ask us for details on this valuable home security tool. 
Save more money. 
If you're hosting a large group for Thanksgiving, people will be opening and closing your front door all day long. For some homeowners, there is a concern that the indoor temperature fluctuations will trigger the thermostat to be thrown into costly dysregulation. One solution we can offer is a Smart Thermostat, which features an \"auto set-back\" feature. This feature communicates with your front door's contact sensor; it detects when your door is open for a long period of time, and tells your thermostat to automatically set back. This helps you save energy, which protects you from a higher heating bill due to the holiday. 
These are our top tips for a Thanksgiving full of safety and savings. To inquire about any of our technology for home security, Staten Island homeowners can call Alarmingly Affordable this holiday season. 
Call Alarmingly Affordable to Learn More
Alarmingly Affordable has more than 35 years of electronic security system experience. We realize the importance of building and maintaining long-term relationships with both our customers and our suppliers. A primary focus for our Staten Island security company is taking pride in providing our clients with an unparalleled level of quality and service.

Latest posts by Steven Capogna
(see all)