The intelligent home from Alarmingly Affordable offers complete control of your security system, lights, locks, thermostats and more at home or via your smart phone, tablet and PC.
Call (718) 979-1606 Today For A Quote
Security
Whether you need a high quality intrusion system, or a 24 hour wireless home video surveillance installation package, we can meet all of your security related needs.
Automation
Upgrade your life. From setting schedules for thermostats and lighting to send automated text alerts for certain events, the possibility for a simpler life is endless. 
Smart video gives you a window into your home. Need to check in on kids, pets, deliveries or the babysitter? Home camera systems make it easy. 
Bright Ideas In Lighting Control
Turn select indoor and outdoor lights on or off automatically every time you arm or disarm your security system. Tell your system to turn one set of lights on 30 minutes before you get home from work and turn another off an hour after you've gone to bed. You can program scenes and schedules for ambience and security, and control your lights from any remote location. 
Unlock Your Home's Potential
Did your kids forget their keys again? Have a neighbor stopping by to drop off a package? Unlock the door from the comfort of your office—right from your smartphone or PC.
You can also have the doors lock and unlock automatically whenever you arm or disarm your security system, set scenes and schedules for added safety and convenience. The possibilities are endless!
Perfect Temperature & Energy Savings
Z-Wave® enabled thermostats can automatically adjust every time you arm or disarm your security system. You can design customized scenes and schedules for comfort and energy savings, or control your thermostats on-the-go via your smartphone.
Precise temperature control provides better comfort and fewer temperature swings. You can also create lockouts to keep temperature limited to a minimum or maximum setting—ideal in homes where children may attempt to adjust the thermostat.on. 
What Our Customers Are Saying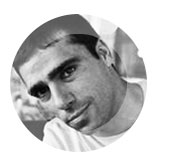 "Alarmingly affordable is a very reliable company that values service and quality workmanship.  Whenever I have a problem with my alarm they come rapidly to make sure that my alarm is working properly and my home is secure."
Mickey Columbo
Staten Island, NY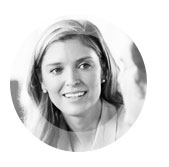 "We have been extremely happy with them that they are now servicing three of our locations.   They are always prompt, knowledgeable, professional and easily accessible. They are an excellent company whom we have the pleasure of working with!"
Christine K.
Brooklyn, NY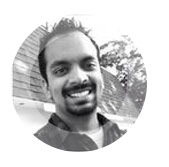 "I have been a customer with Alarmingly Affordable for more than 10 years. My experiences with the company and staff are nothing short of exceptional....always treated promptly and professionally....great rates, great services ...I would highly recommend for home or business."
                    
 Dr. Gastadi.
New York, NY
Stock images have been substituted to protect our clients identities.