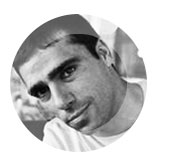 "Alarmingly affordable is a very reliable company that values service and quality workmanship.  Whenever I have a problem with my alarm they come rapidly to make sure that my alarm is working properly and my home is secure."
Mickey Columbo
Staten Island, NY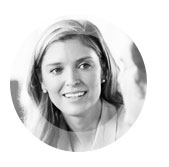 "We have been extremely happy with them that they are now servicing three of our locations.   They are always prompt, knowledgeable, professional and easily accessible. They are an excellent company whom we have the pleasure of working with!"
Christine K.
Brooklyn, NY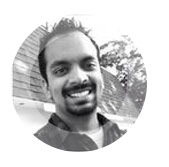 "I have been a customer with Alarmingly Affordable for more than 10 years. My experiences with the company and staff are nothing short of exceptional....always treated promptly and professionally....great rates, great services ...I would highly recommend for home or business."
                    
 Dr. Gastadi.
New York, NY

"We have used Alarmingly Affordable and all I can say is that it has been a completely positive experience. From installation to monitoring and customer service this has been a A-1 company to deal with. Our past "big name" alarm company was a nightmare and we used to constantly get phone calls from false alarms at all hours day and night, with little help from the company to resolve the problems. Once we switched to Alarmingly Affordable the false alarms and customer service nightmare disappeared completely. I would highly recommend Alarmingly Affordable to anyone!!!"


Eric Kramer
Field Engineer
Groundwater Protection Group
Brookhaven National Laboratory
"My experience with alarmingly affordable has been wonderful, excellent installation, monitering and service. They provide personal service and great security."

Patrick Parrotta
"I have been a customer of Alarmingly Affordable for 11 years. I couldn't ask for more from an alarm company. The whole process from start to finish was seamless. Their customer service is outstanding. They are always there to help whether there is a real emergency or if you have a general question. I have referred many family and friends to them and they are also extremely happy with the company. I definitely recommend them for your home security!!"

- Toni
"I met Mr. Michael Remini of Alarmingly Affordable in 2010 when I purchased my home. The house had and existing alarm system and its components could have been donated to a historical museum. The system was analog living in a digital world. Mr. Remini came to my home himself, he didn't send a salesman or rep.
He listened to our concerns and told us what our options were to secure our home.within two days time a system was designed and implemented in our home that we are not only happy with but we have peace of mind knowing when we set our alarm that we have the finest protection our money could buy. I knew I liked Michael from the moment I met him. I have referred him to anyone looking to his company's services. He and his company are true professionals that provide great work at affordable prices . It is a pleasure to do business with Alarmingly Affordable. We highly recommend this company."
Santo & Lisa Scavuzzo



"Mike, I just wanted to let you know how happy I am with the service you provide. I really appreciate how you took the time to listen to what I was looking for in both a new alarm and video system. You don't try to just make a sale like most other companies. You really want to give your customers what is most suitable for them. Lastly, I would like to add that your techs are very professional and courteous which is always a plus..but unfortunately you don't see it too often. "

Adriane H.
"We have three properties monitored by Alarmingly Affordable. There has never been a time my calls have not been answered and services completed as soon as possible."
Roland and Sue Minard
"Alarmingly Affordable was a great choice for our alarm work. Our client was not sure of what configuration of alarm he would need. Alarmingly Affordable joined us at one of the meetings, proposed suitable system and professionally answered all questions. One day later we had a quote and 2 days later they were able to start wiring. They were able to deliver under time pressure and their workers were qualified and able to work with our team and cooperate with other subs. Highly recommended."
Name withheld