What Does 35.2% Mean to You and Smart Security? We'll Tell You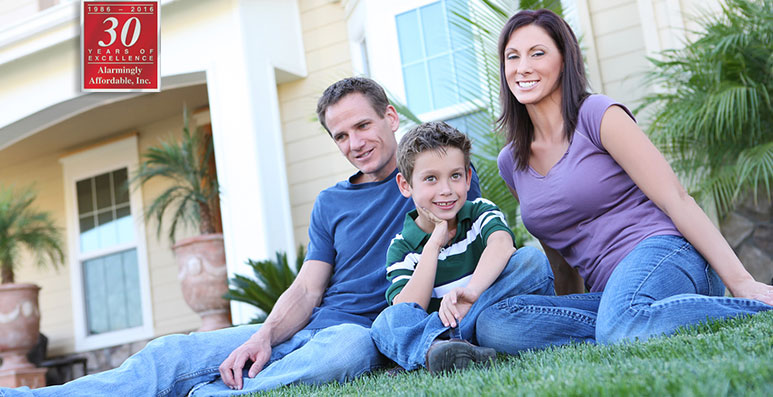 What comes to mind when you think of a burglary? Perhaps it is a criminal staking out your house, lurking in the dark and ultimately breaking a window or smashing a door to gain entry and take all of your valuables. It is almost a scene out of a thriller movie. But that's not real life. The real story is less dramatic, but a lot more shocking. The real story is that an astounding number of burglars do not need to pick a lock, kick in a door, or break a window to get into your home. They just walk right in.
It's Not A Security Fail
Of the 1,420,000 burglaries recorded in the US for 2014 (the latest statistics available) 504,000 of them (35.2%) were categorized as unlawful entry where the intruder simply walked in the front door or slipped in through an unlocked window. That is not a security error; it's human error.
Where Do We Go Wrong?
Security is a big deal but as humans, we make mistakes. We forget to double check the doors and rarely check to see if the windows are locked. We have a family going in and out every door several times a day, which always leaves room for security failures. Sometimes, and probably more often than we care to admit, we remember that we didn't lock the doors once we are miles away and opt not to go back but hope for the best. That one mistake is all a burglar needs.
Smart Security Adds Safeguards
Smart security technology is designed to solve these problems by making it fast and easy to secure your home using smart, connected devices and automated security technology.
Pro Tip: Even if you are rushing out the door 10 minutes late, you can quickly check the status of every door and window with a contact sensor right from your phone.
Instant Alerts
Forget forgetting by using geo-location technology to create triggers. Once you get a certain distance from home you get an alert if you left a door or window open and can take care of it before you get too far. If it is a smart lock left unlocked or a smart garage door left open, you can take care of it from your smart security app from wherever you happen to be.
Automatic Lock Response
For added efficiency, you can even lock up with one touch from your phone. Even better, you can create an automatic lock trigger when you leave the house, so it is done automatically without a second thought.
Arm the System
And best of all? You can arm the system from your phone or have the system arm itself when you leave. Now that's smart security.
About Alarmingly Affordable
Based in Staten Island, NY, Alarmingly Affordable helps residents prevent residential burglaries with quality technologies and stellar service.

Latest posts by Steven Capogna
(see all)