Traditional Medical Pendants vs. Smart Home Wellness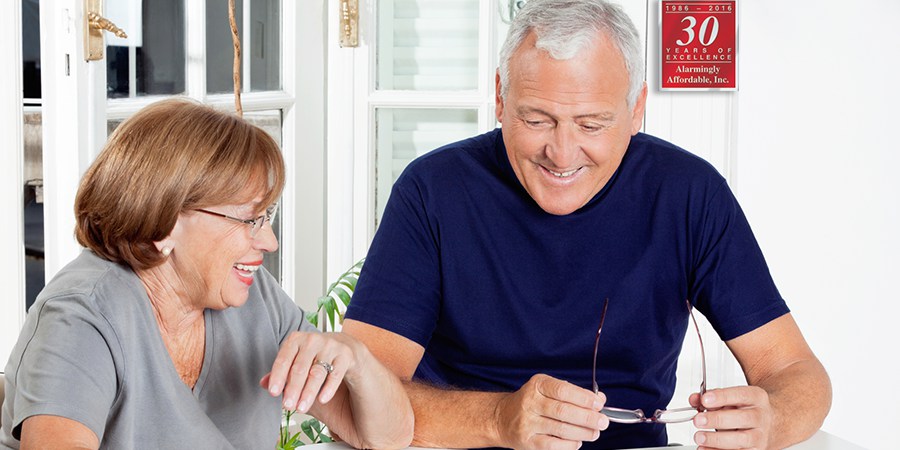 "I've fallen, and I can't get up." We all know the tagline for that TV advertisement, which was designed to show the families of elderly Americans that if their loved ones were ever in trouble, the only way for help to be summoned would be with their product: a medical pendant, which was powered by a bulky base station with limited range outside the home. Was it a good product? Absolutely! But today's medical alert systems are so much better. They're actually smart home wellness systems, and they have a variety of features that traditional medical pendants don't. For example, they can:
Send alerts without the button.
On a traditional medical pendant, pushing the button was the only way for the wearer to call for help. But in a smart home wellness system, everyone can rest assured that the wearer can trigger alerts to the monitoring center without even knowing it. For example: This happens when there is a lack of activity, changes in patterns, or failure to take medication.  
Provide real-time updates.
A traditional medical pendant only alerted loved ones of the wearer if help had been called. But with a smart home wellness system, families can request real-time updates for the wearer that are triggered by certain conditions. This is a great way to check in without bothering the person you love.
Integrates extra assistance.
Another way to trigger help without the wearer pushing the button is a bed sensor. This is a comfortable, pressurized mat that will trigger an alert if there is inactivity for a prolonged period of time. If the loved one is in bed without any activity, then the monitoring center will check on them and alert their authorized family members.
These are some of the most important distinctions between traditional medical pendants and smart home wellness systems. To find out more ways that these systems are superior to their predecessors, contact Alarmingly Affordable.

Latest posts by Steven Capogna
(see all)