National Fire Prevention Week: Check the Date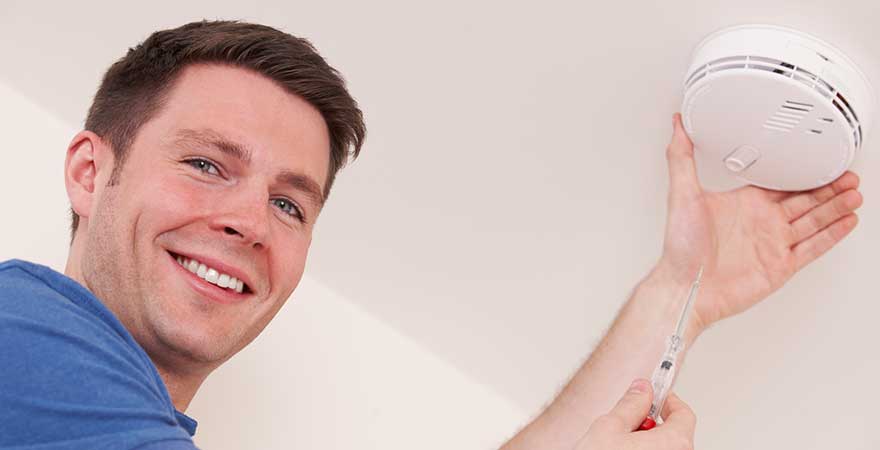 For National Fire Prevention Week, remember to "check the date." Naturally, this refers to the smoke alarms in a home; if yours are more than ten years old, then the experts advise that it's time to replace them. Smoke detectors more than a decade old are likely to malfunction or be inoperable – and that means they won't be able to help you if the danger of fire is present.
Find Out How Old Your Smoke Detectors Are
Most homeowners don't know how old their smoke detectors are, especially if they were already installed at the time of move-in. Fortunately, it's easy to find out how old smoke alarms are. All you need to do is unscrew each smoke detector device from its mounting back, and check the date of manufacture on the back. Per regulations, it should be there.
What You Do Next
If the date of manufacture on your smoke detectors is past the expiration date, it's time to go shopping for new ones. Since it's been so long, you'll probably find that there are many more options than last time you bought smoke detectors. There are even smart smoke detectors that alert you by text message if a fire is present, and they can be integrated with your home security system.
When these detectors sense the threat of fire, they communicate to the security system, which calls the monitoring center immediately and provides the intervention you need. The professional assistance of our trained security operators ensures that help will be on its way.
About Alarmingly Affordable
Smoke detectors should be replaced every ten years no matter what – but to make sure you replace yours with devices that do much more than yesterday's smoke detectors, contact Alarmingly Affordable. Our Staten Island fire alarm experts are ready to help.

Latest posts by Steven Capogna
(see all)