Why Smart Home Technology Is Here to Stay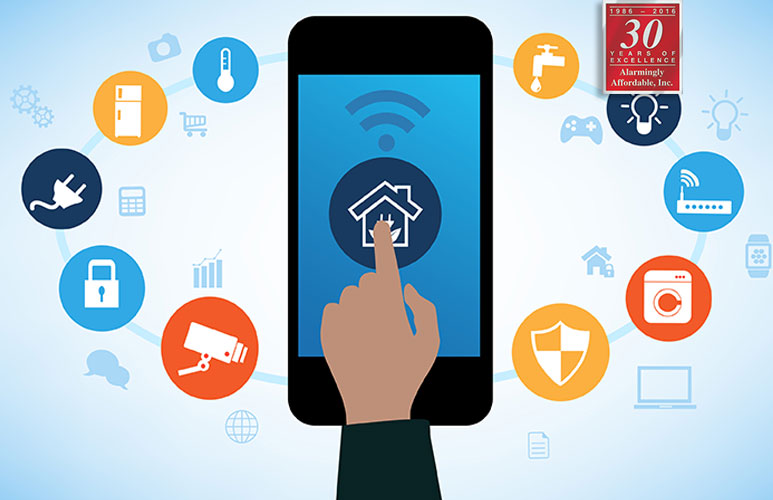 We've all seen fads come in with a high zest and go flat, and then get replayed years later. That's not smart home technology. Home automation is not a fad but has proven itself to be an indispensable tool of the age.
What is Smart Home Technology?
Home automation is a solution connecting systems such as lighting, heating, air conditioning, computers, tv, entertainment systems; and security, safety, and camera systems so that they communicate with one another, can be scheduled, are able to respond to the user, and can be controlled remotely. In the 1950's it was the dream of the future. Now, the future is real.
It's a Big Deal
According to Statista.com, a website that compiles statistics from over 18,000 sources, revenue in the home automation market in 2016 reached $9.7 billion, with the United States generating most of that revenue. And the market is not expected to slow anytime soon. By 2020, the revenue is expected to grow to $20.9 billion. Additionally, Gartner Research predicts that in 2020 we are  likely to see 25 billion internet-enabled devices serving in home automation.
It Reaches Us Where We're At
One of the biggest reasons the market has been so explosive is that home automation meets us exactly where we're at.
True Connection.

Home automation is much more than being able to control lighting whether you are at home or away. It is about being able to control all of your connected devices and systems such as air conditioning, watering systems, and more.

Enhanced Security.

Security is a concern for any resident. Smart home systems help improve security in numerous ways, such as arming systems automatically, locking doors or closing the smart garage door when you leave, and providing access to security cameras and smart doorbell cameras so you can check in whenever you like. Connected systems send alerts so you can respond to a wide range of security events.

More Entertaining Entertainment.

Home entertainment is, of course, one of the most exciting aspects of any home automation system. Smart technologies bring smart televisions, home theater systems, gaming, and audio systems together for one cohesive system and experience.

Connected Kitchen and Appliances.

As the home automation industry expands, more manufacturers are producing smart appliances such as smart refrigerators, dishwashers, coffee makers, and washers and dryers. Integrating these into your home automation system means even more convenience, and savings.
Smart home technology is not about acquiring a multitude of fun gadgets; it is about benefits and savings. With intelligent systems installed by Alarmingly Affordable, you are always connected to  what matters.

Latest posts by Steven Capogna
(see all)