Keep Summer Safe By Layering Your Home Security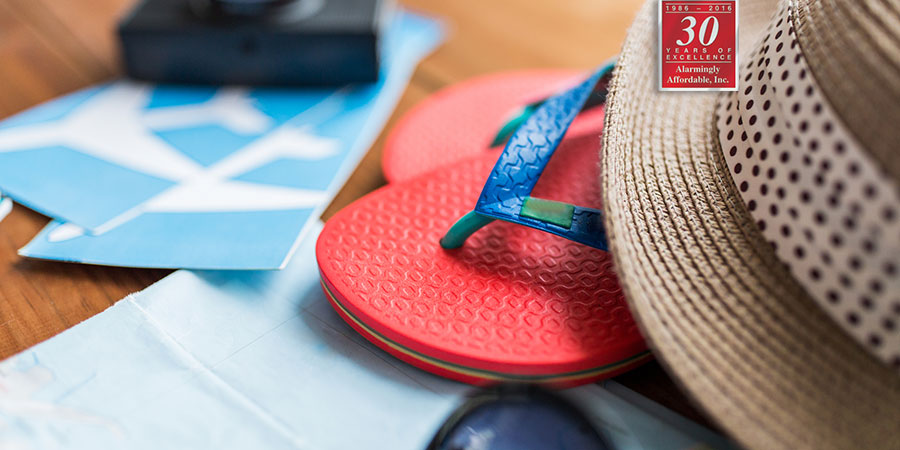 It is summer and time to bring on the fun. Summer means backyard barbecues, family, friends, and vacation. It can also mean a time of increased danger and threat. This summer, make the most of your fun by protecting your home and family with layers of security.
No one method of protection protects from every type of threat. For your best protection, you want to implement the best tools and resources to do the job they were each intended to do. Here are the ways to increase your security and in the process make your home and in the process, improve the safety of your neighborhood, too.
Layer One- The Community
Increasing community involvement and awareness is one of the first ways to improve security. Get to know your neighbors. Form a community watch program and get others involved in creating a safe neighborhood. Talk to law enforcement and find out ways to work with them to improve community safety.
Layer Two- Your Yard
Home security should start at the borders of your property. Keep your hedges trimmed and remove anything that could be used as a hiding spot. Consider security in the planning of your security by not obscuring your views with bushes or trees. Use fencing and a locked gate to secure the property. Install motion sensored lighting around the outside of your home. Use security cameras and cover all of the property. Make sure children are supervised around water features and enclose pools in pool fencing and a locked gate. Remove hazards from the yard that can harm children at play. Have fire extinguishers located near grilling stations and garages.
Layer Three- Your Home
Always make an effort to lock your door and close the garage door whenever you leave. If forgetting is an issues, use smart home security and smart locks to tackle the job for you. Use home automation, too, to fake occupancy with lighting and electronics when you are not home. Have a quality video doorbell with night vision. Use motion and glass break sensors, especially on the first level of the home and set up alerts to notify you if anything is triggered. Have fire, smoke, and carbon  monoxide detectors installed and professionally monitored. For fast early stage fire response, have a fire extinguisher placed in an easily accessible location near the kitchen, where most home fires erupt.
Staten Island based Alarmingly Affordable is the first choice in home security, home automation and life safety.

Latest posts by Steven Capogna
(see all)