How to Protect Your Home from Porch Pirates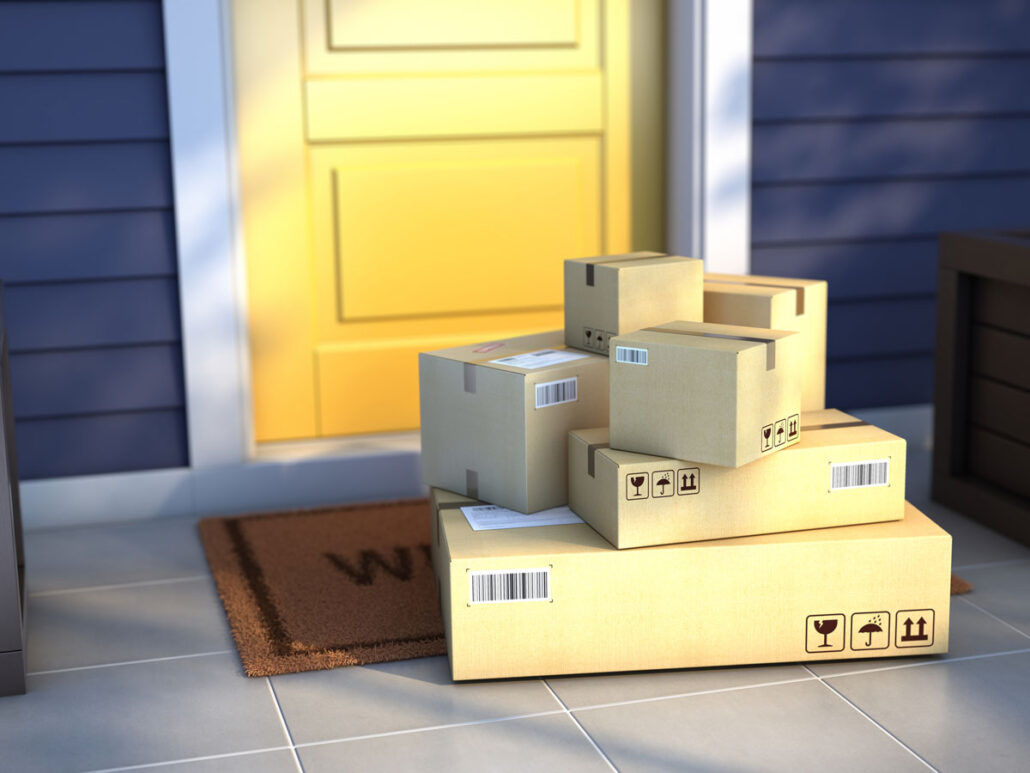 For habitual lawbreakers, packages sitting on your front porch are "low hanging fruit" – in other words, very easy to steal. Even if someone is home, a criminal can still grab your package, hop back in the car and be on their way in 30 seconds or less. And if you aren't home, it's even easier for them to pull off. 
With the holidays on the horizon, this is the season when you're more vulnerable to porch pirates than ever. Here's how you can protect your home from this crime. 
Switch your delivery address. 
If small packages are what you're expecting, you can use a P.O. box as the shipping address on those orders. A P.O. Box is an affordable alternative address for package delivery, and it's a way to literally keep your packages under lock and key. 
But if you're expecting larger deliveries, you may consider asking your employer if you can have packages delivered to the workplace – at least through the holidays. This is becoming a common trend, and it ensures your items will be delivered directly indoors to you. However, not all employers allow this; be sure to check on your employer's policy this before making arrangements. 
Schedule your package delivery. 
Sometimes, you may have the option of choosing a specific time of day for delivery. This ensures your package is delivered at a time when some member of the household will be home, whether it's you or someone else. If it's another family member, be sure to let them know what time the package is scheduled to arrive and ask them to bring it in the house when it gets there. 
Use your smart home system. 
Using your smart home security technology can be your best protection against the porch pirates who are after your property. More than 40% of porch theft victims have purchased doorbell cameras after the fact, but you can do it ahead of time to avoid being a victim completely.
Here's what you can expect from this: 
 A text notification when the delivery person is at the door.

Two-way voice communication to talk to the delivery driver. 

The ability to remotely ask the driver to place the package inside (if you have a smart lock that can be unlocked with your phone).
These are some of the best ways to protect your home from porch pirates during the holiday season and beyond. To learn more about doorbell cameras, smart locks or other smart home technology, call us today. We'll be glad to speak with you. 
Call Alarmingly Affordable to Learn More 
Alarmingly Affordable has more than 35 years of electronic security system experience. We realize the importance of building and maintaining long-term relationships with both our customers and our suppliers. A primary focus for our Staten Island security company is taking pride in providing our clients with an unparalleled level of quality and service.

Latest posts by Steven Capogna
(see all)