Using Voice Control to Manage Your Smart Home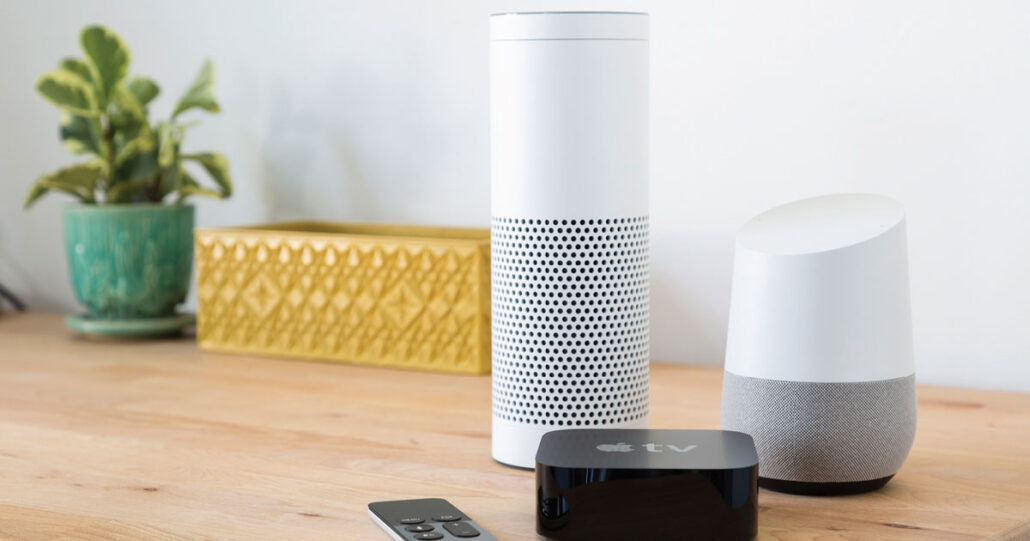 It's been almost a decade since Siri started making our lives easier by becoming part of our Apple products. Now, there's another technology that can be integrated with Siri; it's called Siri Shortcuts, a new voice control integration that lets you activate the Scenes feature on your smart home security system just by talking to Siri. In the same way you could already integrate your system with Google Home or Amazon Echo, you can now integrate it with the Siri function on your Apple products using Siri Shortcuts. This technology can connect the Scenes on your smart home security system to your:
• iPhone
• iPad
• HomePod
• Apple Watch
And if you have the CarPlay software enabled on your vehicle dashboard, you can even connect your home smart home Scenes to that. Here are some of the things you can do with Siri Shortcuts. 
Tell Siri it's time for a Scene.
The Scenes feature lets you control your smart lights, locks, thermostat, garage door and security system with a single voice command. With Siri Shortcuts, you can activate the Scenes you have programmed for those systems with your voice alone. Just speak to Siri the way you always do – but command her for specific Scenes with code phrases like, "Hey Siri, good morning!" or "Hey Siri, it's nap time." Whatever your devices are supposed to do at those times — whether it's disarm the security system, turn the lights off or adjust the thermostat — will happen because of the connection to Siri Shortcuts. 
Use voice control from outside the house. 
With Siri Shortcuts, you won't need to be inside the house to manage what's going on inside. Your hands-free voice control extends to wherever your Apple device is (for example, your iPhone). From your yard, driveway or office, you can tell your phone, "Hey Siri – secure the house." Siri will communicate to your system to arm the security system and make sure the smart lock on your door is locked. 
Customize your shortcut codes. 
You can pick your own shortcut code to use for any Scene you have programmed: arriving home, going to bed, letting a trusted visitor in the house and more. It's as simple as deciding what to say after, "Hey Siri"…and then programming your Scenes accordingly.   
Like any new technology, you may have some questions when using Siri Shortcuts for the first time. At Alarmingly Affordable, we're happy to answer them. Call us to find out more about Siri Shortcuts. 
Call Alarmingly Affordable to Learn More 
Alarmingly Affordable has more than 35 years of electronic security system experience. We realize the importance of building and maintaining long-term relationships with both our customers and our suppliers. A primary focus for our Staten Island security company is taking pride in providing our clients with an unparalleled level of quality and service.

Latest posts by Steven Capogna
(see all)