Connecting Alexa, Google Play and Home Security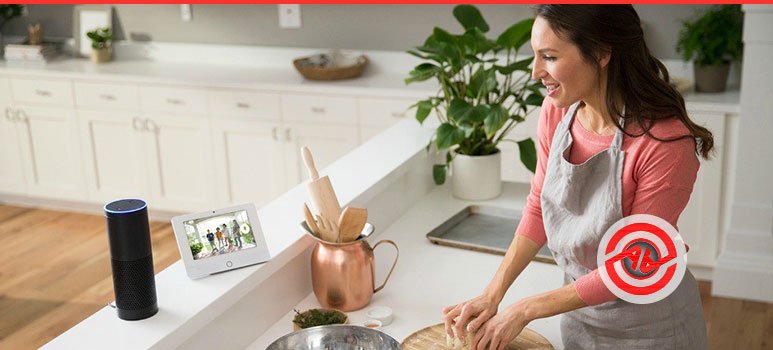 Are you jumping on the Alexa train a few years late? There's nothing to worry about; these home management devices remain popular and can do more than they could in their earlier days. So if your family is getting its first Alexa, Google Home or Amazon Echo for the holidays and you already have a home security system with smart home technology, you'll be able to do more with your new device than your cousins who got theirs last Christmas. Sometimes, it does pay to wait! Here's what connecting home management to home security can do.
Make Home Life Easier
Your home management device does more than play music; you'll use yours to check on the weather, the time, or even the news. But what about arming your security system? Let's say your system is still disarmed and you need to arm it for the night; however, you and everyone else in the house are already tucked into bed. No problem! If your home management device is at your bedside, just give it a quick command to arm the security system. The house is now secure, and you did it without even getting out of bed.
Drive Distraction Free
While opening the garage door is easily done from the road with a tap of your home security app, your family can use the home management device to make the task even easier – and, safer. Rather than drive distracted, just tell your spouse what time to open the garage; he or she can do it with a voice command while they're making dinner or tending to the kids. No one's evening tasks were interrupted, and you drove home distraction free.
Throw a Better Party
Last year, your friends used their home management device as a party trick – but this year, yours will be even better. Alexa, Echo and Google Home are great for trivia and music when guests are over, but smart home security system owners can do even more with the device to impress party guests.
Want to turn up the heat? Command your device to do it, and the integration with smart home technology will make it happen. How about the lowering the lights to set a cozier mood? Tell your device to do it, and the connection to your security system will enable the action. When your smart home security system is connected to your home management device, you can impress your guests and make your hosting job easier.
If you already own a smart home security system and you're ready for your first home management device, connecting them can be the key to a simpler, safer home life. For more information on connecting your home management to home security, contact Alarmingly Affordable. We'll be glad to answer your questions.  
Call Alarmingly Affordable to Learn More
Even your starter home needs home security. Staten Island homeowners, call Alarmingly Affordable to learn more. We will be happy to answer your questions.

Latest posts by Steven Capogna
(see all)