3 Reasons Why Connected Security Cameras Are Better Than DIY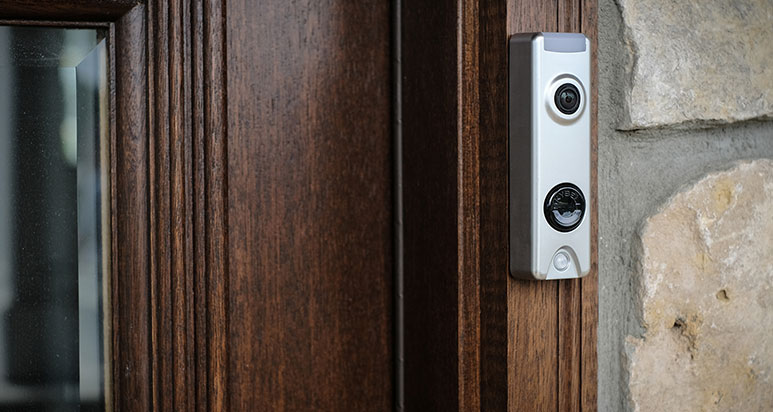 Are connected cameras better for home security? In a word, yes! Connected home security cameras are indeed superior to video surveillance camera sets you buy off the shelf. The fact is, many of the retail camera sets you see at the local big box store are simply standalone cameras, which means they are not connectable to your home alarm system.
But if you purchase a connected camera set from a true home security integrator, you'll have advantages like:
Event Notifications
Connected home security cameras offer features above and beyond standalone camera sets. One of the most important is an event notification feature that alerts the homeowner when there's a potential home security event: for example, someone at the door, or motion captured on one of the cameras. When you receive a notification on your smartphone, you can stay on top of home security from anywhere: work, errands, on vacation, etc.
Programmable Intelligence
Naturally, not everything captured on video will be a legitimate security event. Often, the cameras will simply be filming your daily household activity: kids coming in from play time, or you and your spouse returning home from work.
That's where a connected camera's intelligence features become valuable. Using a smartphone app that helps you control the entire home security system, you can choose the specific video events that should trigger a notification.
To prevent a notification from happening every time your spouse or kids move into camera view, you'll be able to customize what motion-triggered alerts you'll receive from each camera in the home. The results can be filtered according to time of day and other factors, making it easier to know when a video alert is a true home security emergency.
Household Management
But what if you do want to be notified regarding your family's "every day" arrivals – say, when the kids come home from school? With connected cameras, you'll be able to use your home security app to enable a once-a-day video alert for that event. Features like this are what make connected cameras more than home security measures. With these features, your cameras also become powerful home management tools.
These are some of the differences cameras purchased off the shelf and connected cameras for home security.
Call Alarmingly Affordable to Learn More
Connected cameras are indispensable to home security. Staten Island homeowners, call Alarmingly Affordable to learn more. We will be happy to answer your questions.

Latest posts by Steven Capogna
(see all)