5 Interesting Features Of A Video Doorbell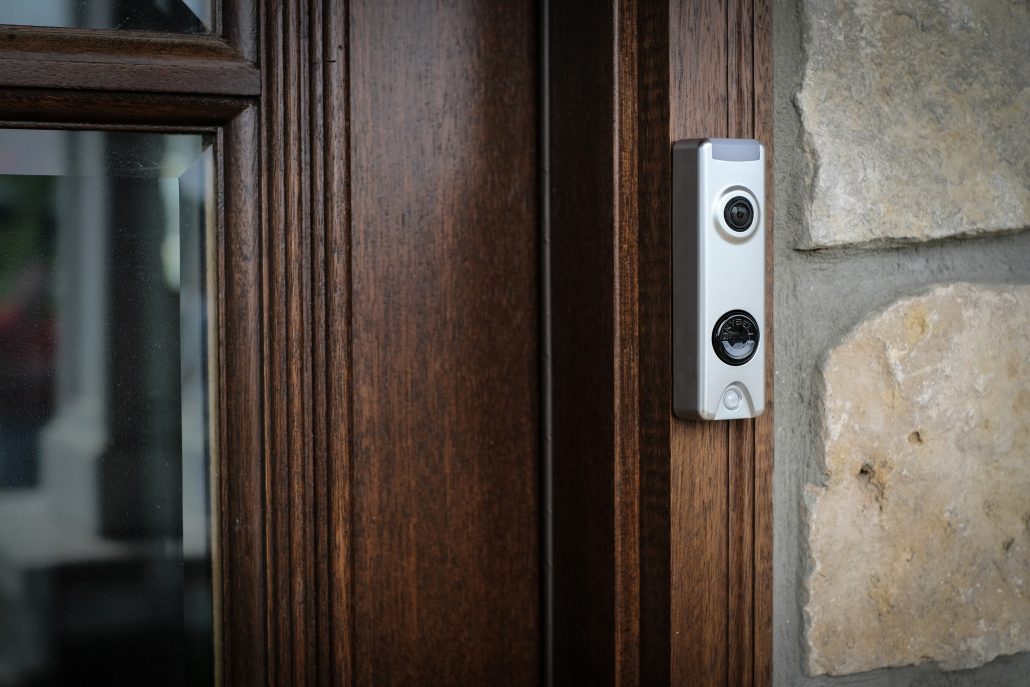 The video doorbell is a terrific addition to any home security system. Imagine being at work, or thousands of miles away on vacation, but you can still see who is at your door. Let's look at 5 of the key features of a video doorbell.
1.     Package Delivery When You're Not Home
You've ordered an important package but worry about someone stealing it off your porch while you are at work. When the delivery driver rings your doorbell, you can answer it no matter where you are, and direct him where to leave your package. Then, using your phone to open the smart lock on the front door, ask him to leave the box just inside.  Just remember to lock the door again once the delivery man steps back onto the porch. Now that your package is secure, you can relax and go about the rest of your day.
The smart doorbell makes securing delivered packages a breeze over the holidays. It's nice to know that those porch thieves won't be successful at your house.
2.     Security Cameras Protect Your Home 24 Hours A Day
The video doorbell intelligently monitors your home and the surrounding area continuously. Potential burglars end up on video if they try to enter your home. This feature is a great asset for law enforcement should they need to examine the video later. Also, if you have 24/7 monitoring, both you and the alarm company receive an alert on any possible security incidents. Whether you are at work, out of the country, or sitting on your couch with a good book, the intelligent doorbell is keeping an eye on things for you.
3.     Know What The Kids Are Up To
Sometimes welcome visitors  come to the door, like the kids when they get home from school. Knowing that your children are home safe is essential. You don't have to worry about this when your video doorbell monitors things for you. For the most part, kids like knowing that their home is secure, especially when you have to work late. Also, if the kids are trying to slip an unplanned visitor by you, the camera will give them away.
4.     Answer The Door From Anywhere In The World
Amazingly, you can answer your door from another country as long as your security app is available. When someone rings the smart doorbell, the camera activates and opens an app on your phone, giving you a live stream of the person at your door. While they can't see you, it is still possible to have a two-way conversation through the camera's built-in microphone and camera. Whether you are on vacation or an important business trip, you can still answer your door.
5.     Get Extra Rest During Stressful Times
Who doesn't like the occasional nap? There is nothing worse than just getting snuggled in, and someone is continuously pressing the doorbell. With the video doorbell, you can opt for a "Do Not Disturb" mode. The chimes will be off, but you still get a text alert when a visitor stops by. You can quietly decide whether to open the door or continue with nap time.
The smart doorbell does a lot to keep your family safe. Consider adding this feature to an existing security system or be sure to include it with a new purchase.
About Alarmingly Affordable
ALARMINGLY AFFORDABLE has more than 35 years of electronic security system experience. We realize the importance of building and maintaining long-term relationships with both our customers and our suppliers. A primary focus of our company is taking pride in providing our clients with an unparalleled level of quality and service.

Latest posts by Steven Capogna
(see all)