Smart Home Cameras For Beginners: What You Need To Know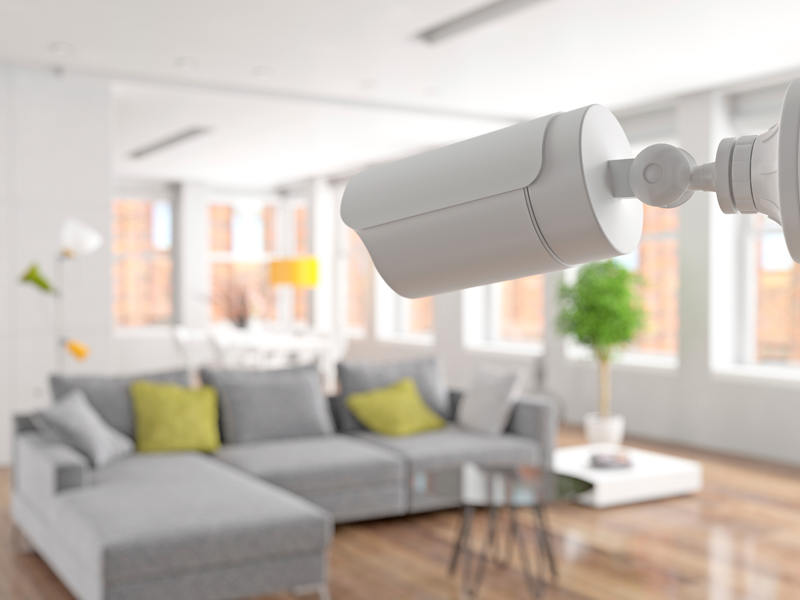 Sometimes, homeowners begin the home security experience by investing in a monitored alarm. That's a great way to get started – but ultimately, you get the most out of your investment by also including security cameras. Smart home cameras can show you what's happening at home, anytime, from anywhere. As the homeowner, all you need to do is take out your phone, open your app, and get an instant view of activity inside or outside your home.
Of course, not all home security cameras are smart home cameras. Here's what a smart camera allows you to do.
Watch from Anywhere
Smart video cameras give you an instant, real-time window into your home. You can check in on the kids after school from the office or while you're out running errands. Enjoy watching the wildlife outside your home? Do it from the comfort of your bed.
Watch it Anytime
Most smart cameras have built-in motion sensors so they can record activity, whether it's a family member coming home or a visitor knocking on your door.  Wondering what time a package arrived? You can see that too. Because of the smart technology, you can review these recorded clips anytime.
Get Instant Alerts
In addition to capturing a motion-triggered clip, a smart camera will let you know about it with an automatic smartphone alert. This lets you quickly view your footage and act as you see fit, whether it's calling a neighbor, calling the police, or heading home to check things out.
Call Alarmingly Affordable to Learn More
Alarmingly Affordable has more than 35 years of electronic security system experience. We realize the importance of building and maintaining long-term relationships with both our customers and our suppliers. A primary focus for our Staten Island security company is taking pride in providing our clients with an unparalleled level of quality and service.

Latest posts by Steven Capogna
(see all)