4 Home Security Essentials for Parents this Fall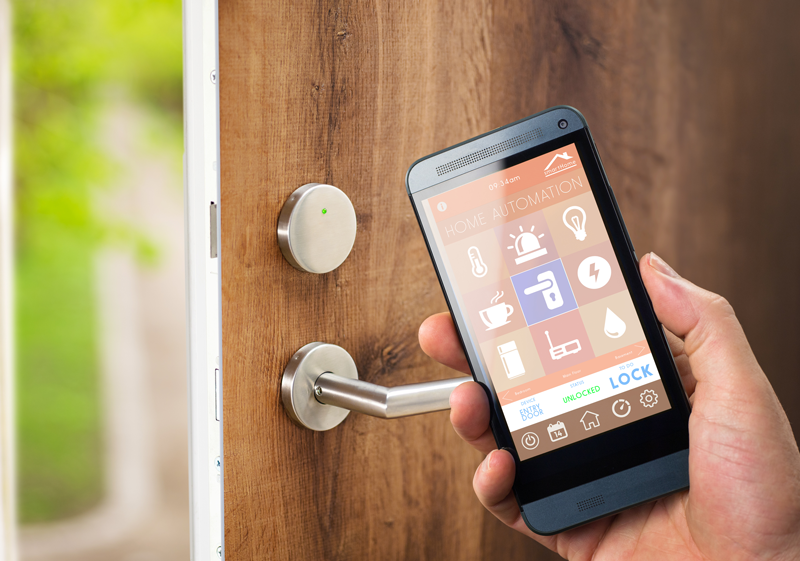 It's officially fall, that time of year when vacations are over, kids are back in school and everyone's schedule changes. It's a time when family life can get downright chaotic. Now more than ever, parents need whatever help they can get to keep the home secure and the daily routine simple. Luckily, there is home security technology that can be part of that help – including alerts you get straight to your smartphone. Here are the top four.
#1 Security Reminders
For many families, weekday mornings in the fall are incredibly busy. When everyone is running late, it's easy to forget to secure the home. Maybe you forget to close the garage door or arm the security system. In either case, your home security app can send you an alert that tells you exactly what to do. On the alert is a button that remotely controls your smart lock, garage door or security system. All you have to do is press that button to make everything secure.
#2 User Code Alerts
When the school day is over but Mom and Dad are still at work, today's home security technology can keep the family connected, no calling or texting necessary. After giving the kids their own user code for the system and smart locks, parents can create an alert for when the kids use their codes. That way, they always receive a notification when children arrive home.
#3 Smart Video Clips
Making new friends is a great part of going back to school. However, most parents don't want new kids coming over without an adult home. Fortunately, that's just one thing smart video clips can help with. A video smart clip from the front door camera shows Mom or Dad who may be coming home with the kids after school. Remember, the alerts are triggered by the kids' user codes; that means parents can only get an alert when one of the kids uses theirs. If someone is with them who shouldn't be, parents can handle it appropriately.
#4 Open Door Alert
This one can even be helpful when everyone in the family is home. The "door left open" alert is triggered by the front door's contact sensor being left open too long. When parents are at work, they'll know immediately that the kids didn't close it properly (and call them with directions to close it). Whether kids are home alone or not, the front door should be closed for everyone's safety.
These home security alerts can be valuable for today's busy, hardworking families. To discuss these home security essentials for parents, call Alarmingly Affordable. We look forward to hearing from you.
Call Alarmingly Affordable to Learn More
Alarmingly Affordable has more than 35 years of electronic security system experience. We realize the importance of building and maintaining long-term relationships with both our customers and our suppliers. A primary focus for our Staten Island security company is taking pride in providing our clients with an unparalleled level of quality and service.

Latest posts by Steven Capogna
(see all)