4 Ways Your Home Security Benefits the Community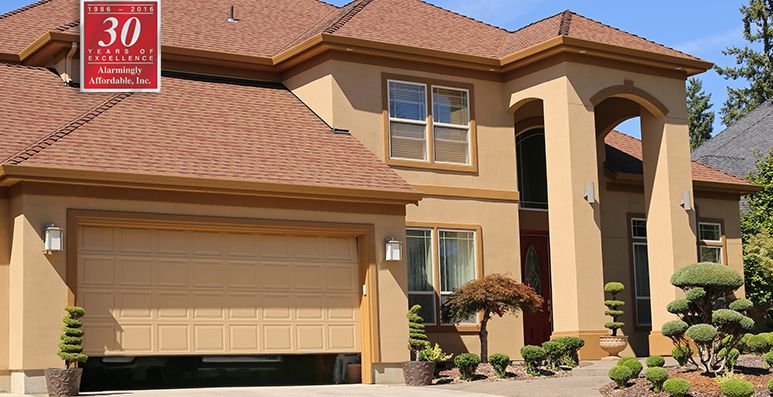 When a person gets a home security system, the primary reason is to protect their family and home. It's a good idea, because home security serves as an important and effective deterrence. Of those burglars polled, 60% say they would avoid a home with visible signs of a home security system. But did you know that a home security system does a lot more than protect your home? Not only does having an alarm system deter crime on your property, but around it as well. That means that a neighborhood where security systems are common and visible, you fight crime with your collective diligence.
Here's why.
More Exterior Cameras Means More Coverage
Most exterior security cameras are situated to capture more than just your own property. Very often, they also capture much of the street as well. That is great for your safety, but for a criminal it poses a big problem. Most crimes are crimes of opportunity where all the right elements are in place—one of those being able to commit crime and not get caught. One well-placed camera can help identify a criminal. A neighborhood full of security cameras means getting caught is almost assured. When the risk increases, the likelihood of crime decreases.
If You Have a Security System, You Likely Have Additional Security
When a criminal sees a neighborhood with many security systems it is not hard to imagine that many of the homes in the neighborhood have additional security features as well. When security is a priority, the criminal knows that things like neighborhood watch programs and security dogs are, too. Just the possibility is enough to make the burglar think it is just not worth the risk.
Monitored Alarms and Video Verification Bring Swift Response
When a verified crime is in progress, law enforcement is able to respond swiftly and identify the perpetrator quickly. Not only does it make it less likely for the criminal to choose your home, it makes it difficult to choose any home in the neighborhood, and far less likely to hit more than one home in the neighborhood.
They Know You Can See Them
With today's incredible security features like video doorbells, remote viewing, and security alerts sent right to a user's phone, criminals know that you are watching them, and probably catching them on tape. So if a criminal wants to knock on your door to see if you're home, then knock on a neighbor's door, they just left a recorded trail of their exploits.
It is a great idea to talk to your neighbors about the advantages of a home security system. Not only are they affordable, they add a wealth of safety to the entire community. Locally owned and operated, Alarmingly Affordable works hard to empower the community with specialized electronic security solutions.

Latest posts by Steven Capogna
(see all)