The Easiest Way to Scare Away Burglars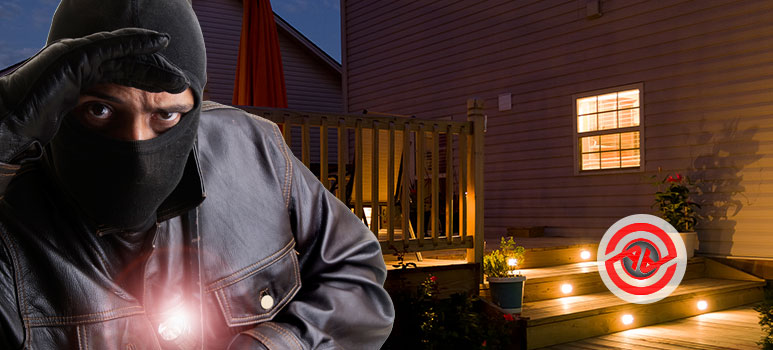 Halloween is over but you don't need a scary costume to keep burglars away. All you need is a smartphone – which most people have – and a smart home security system, which is easy to get and even easier to use. Once you have both, you're equipped to keep your home safe from trespassers year-round. Here's what they can do together.
Prevent Crimes of Opportunity
A burglary might seem like a planned event – but most of the time, they are mere crimes of opportunity. A criminal notices small breaches in home security and takes advantage of them, like an open garage door or an unlocked window. But if the homeowner has a smart home security system, then he or she receives a text alert to their phone when those breaches have occurred. They close the door, lock the window, and move on – and, fortunately, so does the burglar.
Provide Long Term Fortification
Your house may only look haunted for Halloween, but a smart home security system keeps it safe from burglars year-round. If they attempt a break-in, the audible alarm will scare them away – if they even make itthat far. Much of the time, a burglar will decide to leave as soon as they see the keyless entry system. And if there's a doorbell camera, the homeowner can spook them by talking to them through the speaker. He flees, and word spreads that this house is not one to mess with.
Call Alarmingly Affordable to Learn More
This is just the start of what homeowners get with smart home security. Staten Island homeowners can have these benefits when they call Alarmingly Affordable for a complimentary home security consultation.

Latest posts by Steven Capogna
(see all)