Low Tech vs. High Tech Ways To Deter Crime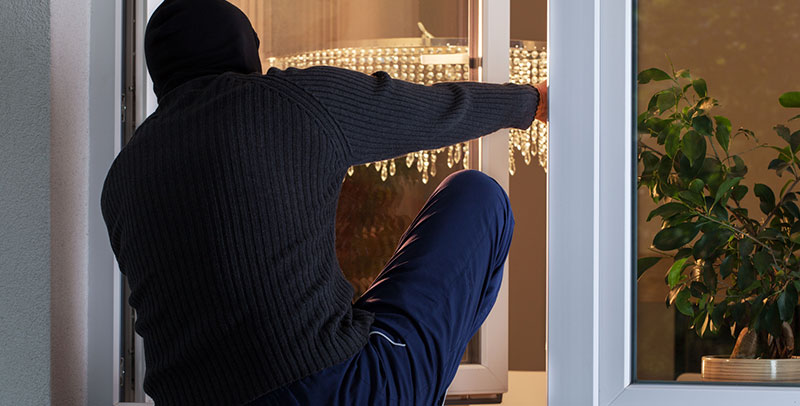 As crime rates rise, you may feel like you are powerless to do anything. While the following suggestions offer no 100% guarantees, these simple precautions could prevent a crime from occurring at your house.
Lock your doors/windows (house and car)
While this may seem obvious, many burglars gain access through an unlocked door or window. When you park your car, ensure that the doors are locked and windows rolled up. When you enter or leave your house, lock the door you went through. Many people believe that, because they are home, it is safe to leave doors unlocked.
These people are very surprised when they find a burglar has entered their house without their knowledge. Many of these people are also traumatized or hurt when they surprise the burglar in their house.
Don't invite crime – Put your possessions away.
When you leave yard tools, expensive children's toys and other valuables in your yard you are inviting a criminal to a shopping spree. Put things away when you finish with them. Do not leave valuables in plain sight in a car parked on the street. When you get out of your car at night, remove all valuables. (GPS, computer, cell phones, wallets, etc.)
Close your garage door
Your garage door prevents a criminal from "window shopping" at your house. Otherwise, your car and its contents, as well as the contents of your garage, are at risk. Additionally, an open garage often provides access to the door that opens into your house and these doors are often unlocked.
Secure your mailbox and install a lock on it.
If feasible, upgrade a less secure mailbox to one that is designed with security in mind. Mail theft is an ongoing crime that only takes a couple of seconds but, due to identity theft implications, the damage can be extensive and last for
years.
Install lights around your house and yard
Denying a criminal unobserved access to your house makes his job more difficult. He can still approach your house, but he no longer has a sense of security. This may cause him to become discouraged and leave. Crime prevention is more psychological than anything else. If you can make your house seem like too great a challenge to a would-be criminal, he/she will not even try.
Going Hi-Tech: Simpler & More Affordable Than You Might Think
Install a camera/intercom at your point of entry. This will allow you to see who is trying to enter your house or property without having to provide access first. This is a great way to prevent prospective burglars from getting a view of the inside of your house as well as preventing home invasion robberies. Burglars and robbers both need to know where in the house you are and to get in. A burglar wants to avoid you, a robber wants to meet you. A camera/intercom allows you to see and communicate without being seen and to take precautionary actions.
Our professional installation team can set up an outdoor camera system, or a doorbell camera for you. It is an effective means of discouraging crime because it allows you to "pre-screen" visitors before you open the door. It also helps to discourage door to door solicitors because no one likes to be on the outside talking to a microphone.
About Alarmingly Affordable
With over 30 years of electronic security system experience, the principals of ALARMINGLY AFFORDABLE realize the importance of building and maintaining long-term relationships with both our customers and our suppliers. We take pride in providing our clients with an unparalleled level of quality and service. Many of our customers come to us as referrals from other highly satisfied clients.

Latest posts by Steven Capogna
(see all)