Keeping Your Castle Safe While You're on Vacation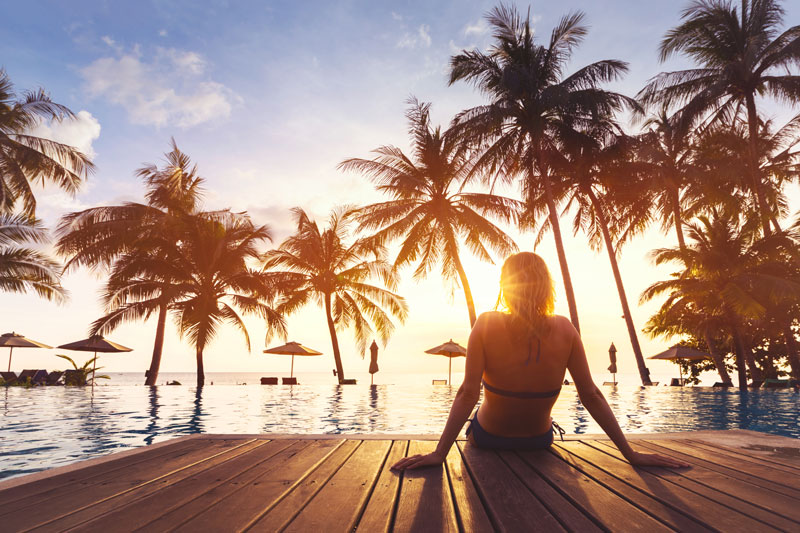 With summer travel in full swing, it's time to revisit the home security steps you can take to keep your property protected while you're away. No matter where your family is headed this summer, it's important to align vacation season with your home security goals. Here are some ways to do that. 
1. Keep your vacation to yourself (for now).
For those of us on social media, it's tough to resist the urge to share our vacation plans with our friends. But the reality is, many of our friends are more like acquaintances. We don't know all of them closely, and that means we don't know who among them could be tempted to target our homes while we're away. 
What about sharing your vacation photos before you get home? That's just as risky; criminals will know your house is empty, and that means this is their time to strike. All things considered, the risks outweigh the benefits when it comes to advertising your vacation while you're on it. Keep your vacation to yourself for now, and then post recaps when you're safely back at home. 
2. Keep the connection to home. 
While your vacation should be an opportunity to relax and unwind, that doesn't mean it's a good idea to disconnect from home altogether. With the mobile app you use to control your home security system, you can keep a vital connection to home while still pressing pause on work and other commitments. Just pull up the app from your smartphone or tablet any time you want to see what's going on at home.
If there's a break-in or fire, a notification will be sent to your device to alert you. That's how easy it is to keep your connection to home on this year's vacation. 
3. Keep the water damage away. 
Any family who's ever returned from vacation to a water damaged home knows just how devastating it can be. Before you leave for vacation this year, ask us about water sensors and leak detection technology that lets you know if water is dripping or rising in your home, whether it's from rainfall or a pipe leak. This small addition to your home security regimen can be powerful in terms of protecting your home from flooding while you're away. 
No matter where you're going this summer, you'll enjoy your vacation more knowing your castle is secure. For questions on any of the tips or services mentioned here, call Alarmingly Affordable today. 
Call Alarmingly Affordable to Learn More
Alarmingly Affordable has more than 35 years of electronic security system experience. We realize the importance of building and maintaining long-term relationships with both our customers and our suppliers. A primary focus for our Staten Island security company is taking pride in providing our clients with an unparalleled level of quality and service.

Latest posts by Steven Capogna
(see all)