Home Automation: Why Professional is Better Than DIY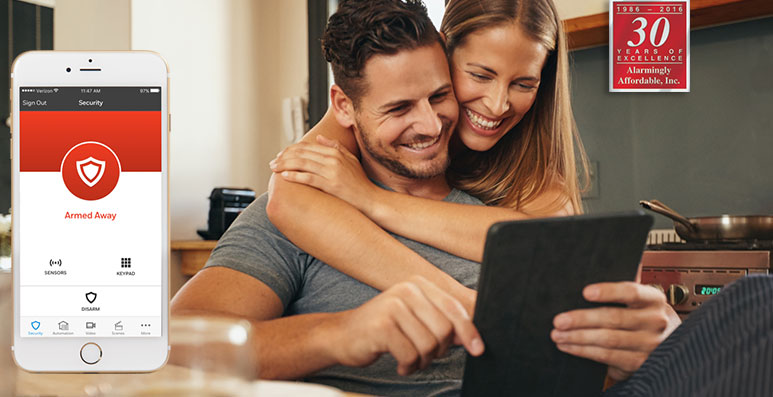 Have you been researching the best ways to automate your home? Do all of the "smart" options for home automation on the market seem overly complex or confusing?
Don't worry. Odds are, the devices that you install in your home are going to perform exactly the way you want them to – you won't be bogged down with unnecessary or malfunctioning devices or software.
All you have to do is speak with one of the polite and knowledgeable staff at Alarmingly Affordable, your Staten Island Home Security Company, and we'll make sure you're on the right track. This is a simple yet effective way to update and enhance your home.
Get the Right Equipment the First Time
Did you know that not all smart devices are compatible with one another? Imagine that you have a plan laid out for your home – all the bells and whistles and exactly how you'd like them to work in conjunction with one another – only to find that the devices you chose don't work together. This can be not only a major inconvenience but a substantial expense.
When you work with Alarmingly Affordable, we can assist you in choosing precisely the devices that you need – and they'll all work together.
Perhaps you'd like to add smart thermostats, garage door openers, door locks, or smoke detectors. If you're security minded, you might be surprised at the many benefits of a smart security system. Regardless of your goals, Alarmingly Affordable can help you set everything up on the same platform – and you won't have to be an IT guru to use it.
No Installation or Usage Headaches
Wouldn't it be easier to have one piece of software to control all of your home's smart devices? Alarmingly Affordable can help get this set up for you, meaning that everything in your home can be controlled from one central, user-friendly app that can be accessed from all of your devices.
Imagine the convenience of controlling your heating and air conditioning system right from your phone, or dimming the lights right from your computer. Or what if you and your family have left on vacation, but you can't help but feel like you might have forgotten to set your home security system? Now you can know that your home is secure, no matter where you are.
Upgrading to a Smart Home is Surprisingly
Alarmingly

Affordable

When you choose to work with one of the experts at Alarmingly Affordable, you'll quickly learn that enhancing and upgrading the functionality of your home is very affordable – you'll wonder why you haven't done it sooner. Not only will your home become very "smart" very quickly, it'll stay that way.
About Alarmingly Affordable
Alarmingly Affordable can remotely monitor and update your devices and the software that they run on. This can help improve functionality and ensure that all of the devices powering your home remain secure. If you'd like to learn more, contact us today!

Latest posts by Steven Capogna
(see all)