The Best Home Security Video Technology for You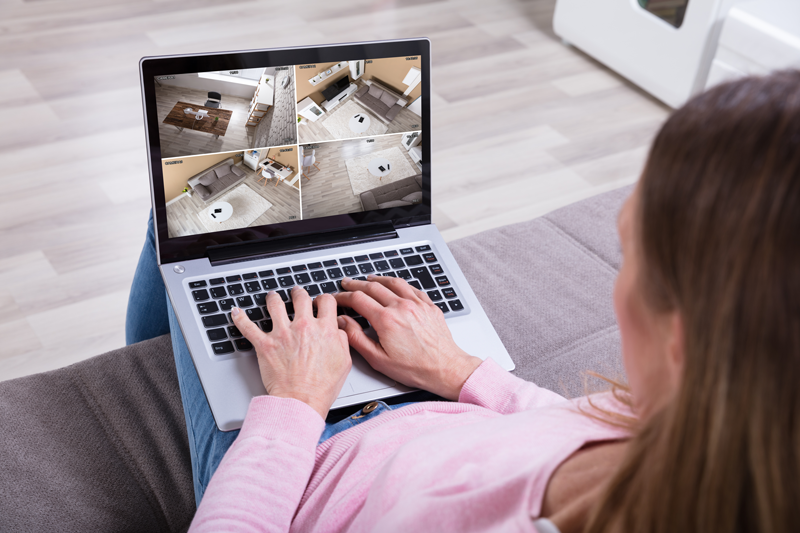 In a time when there are endless technology brands competing for your attention and loyalty, how can you decide which one deserves it most? Here's a helpful tip: What matters most is the platform.
With a quality software platform powering your home security technology, smart cameras become even smarter. And when there's a user-friendly app to control it all, a home security system morphs into a powerful life management tool. Here are some of the things it helps you do.
Check on everyone and anything.
The best system is one that helps you check on whatever your security concern is, whether it's inspecting a suspicious noise outside at night or making sure the kids arrived home safely while you're at work. You can do it with live stream technology, watching it from your smartphone, tablet, desktop, Apple Watch or even your TV. Having the ability to check on needs large and small from anywhere, anytime, can make life both safer and simpler.
Get intelligent alerts for video events.
On this platform, your smart security camera will use motion detectors to trigger video recordings – and, the alerts you'll receive on your phone when those recorded events happen. Afraid of getting too many alerts? No worries, because the platform can be customized and filtered so you only receive alerts for the types of events you program. Maybe those events include when the kids arrive home, or when anyone is at the door at all. Maybe it's something else. With an intelligent system, you decide.
Take an active approach to crime prevention.
Preventing crime is about much more than scaring intruders away with the sight of your cameras. It's also about connecting your smart cameras with your other security devices, including your alarm and smart locks. When all your security technology works together, you're taking a much more active and effective approach to crime prevention.
To learn more about this home security video technology, call Alarmingly Affordable. We will be happy to answer your questions.
Call Alarmingly Affordable to Learn More
Alarmingly Affordable has more than 35 years of electronic security system experience. We realize the importance of building and maintaining long-term relationships with both our customers and our suppliers. A primary focus for our Staten Island security company is taking pride in providing our clients with an unparalleled level of quality and service.

Latest posts by Steven Capogna
(see all)