Put Your Home on Autopilot in 2020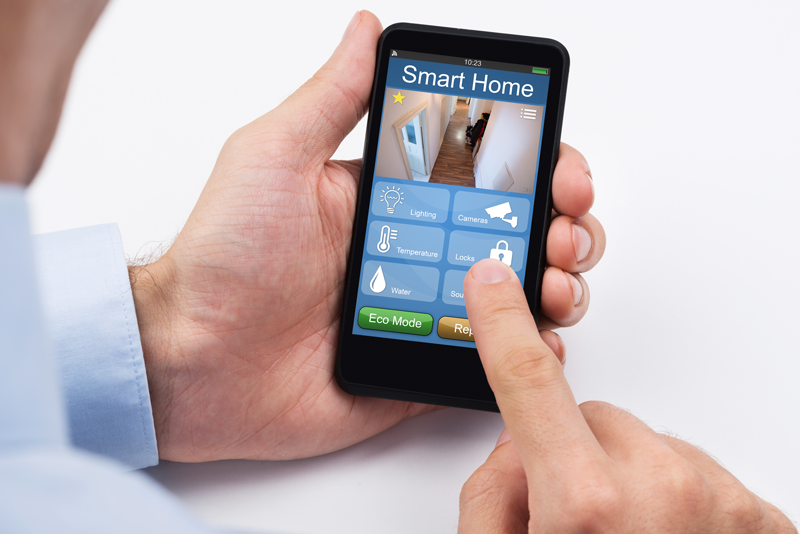 It's almost that time when people start letting their New Year's resolutions slide. If you don't want to be one of them, you'll need technology to be on your side. One of the most valuable technologies to make it happen is smart home automation technology, which fulfills some of your most intricate tasks with a single tap on your smartphone. Imagine how it might help your family in this ordinary, quiet-night-at-home scenario:
The movie's over and it's time to get the kids in bed. They ask for a bedtime story, and you say sure – all they have to do is climb into bed and wait for you to take care of "shutting down the house." That includes tasks like:
Locking all the doors.
Pulling down all the window shades.
Turning off all the lights.
Raising or lowering the thermostat.
And of course, arming the security system.
15 minutes later, you're done – but when you enter the kids' room, they're fast asleep. They look adorable, but you missed out on that important time together.
Enter smart home automation technology, which helps you take back your time.
Here's How it Works
The smartphone app you'll use to control your home automation system features four buttons called Scenes. Each Scene runs multi-device commands so that all your smart devices talk to each other and work the way you want them to. The bedtime scene you use to perform all those nighttime tasks is called Sleep.
The other three Scenes help you put other times of day on autopilot: mornings, arrival times, even dinner time if that's what you want. To change the commands built into those Scenes is easy; you can even change their names, if you'd like to, and decide what you want them to do with your alarm, locks, smart lights and even smart thermostat. And if you use a virtual assistant device like Alexa or Siri to manage the home, that voice command ability makes even more things possible.
If making home life simpler is one of your 2020 resolutions, smart home automation technology makes keeping that resolution easier. To learn more, contact Alarmingly Affordable to learn more. We'd love to answer your questions.
Call Alarmingly Affordable to Learn More
Alarmingly Affordable has more than 35 years of electronic security system experience. We realize the importance of building and maintaining long-term relationships with both our customers and our suppliers. A primary focus for our Staten Island security company is taking pride in providing our clients with an unparalleled level of quality and service.

Latest posts by Steven Capogna
(see all)