Smart Kitchen Safety Tips for a Better Thanksgiving Day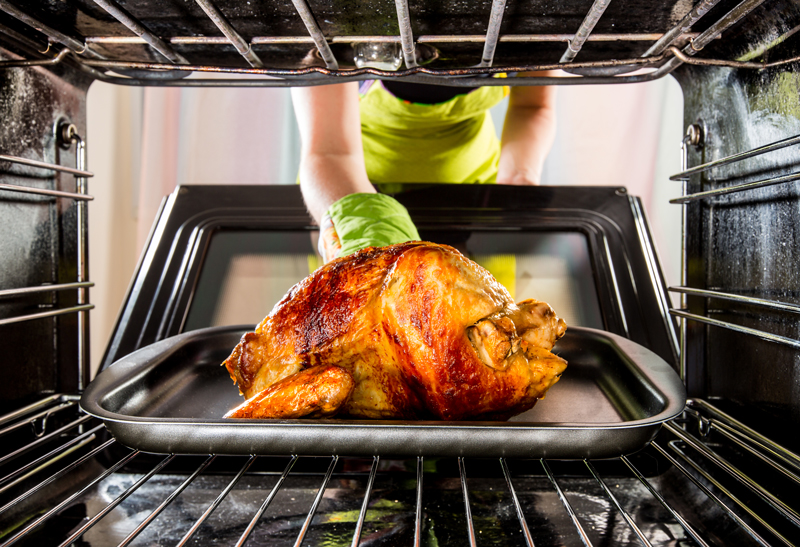 Thanksgiving Day is fast approaching, and you can't wait for the delicious dinner and family camaraderie. However, every year, there are more than double the number of fires on Thanksgiving than any other day. Make it even better by utilizing these tips to avoid fires and other accidents.
Smart Kitchen Safety Tips
Stay in the kitchen when grilling, cooking, or baking. If you need to leave the kitchen, set a timer so that you don't forget you're cooking.
Keep knives away from where children can access them.
When cooking the turkey, never leave the house. Unattended food can quickly catch fire and will spread if no one is home to be aware of the problem.
Keep lighters and matches up high where children can't reach them.
Make sure appliance electrical cords aren't hanging off the counter where the kids can reach them.
Keep the kitchen floor clear of trip hazards such as bags, toys, kids, and pets.
Advice on Turkey Fryers
Be careful with turkey fryers as they can seriously injure people and cause fires if used incorrectly. You can also use the oil-free models. If you feel it necessary to use an oil turkey fryer, use it on a flat surface outside and never indoors or on a wooden deck.
Never leave a turkey fryer unattended as the oil continues to heat until it catches on fire. Also, make sure the turkey is thawed and dry. When water or ice mixes in oil, it can cause the oil to flare up.
Proactive Home Maintenance
There are a couple things you can do to reduce the risk of fires in your home. First, keep the kitchen clean. It may seem like a simple solution, and it is. When you allow grease and dust to build up on your stove, it can easily catch fire.
Test your smoke detectors every month. Replace the batteries every six months regardless if the unit tested fine.
You can also invest in a smart home security system with 24/7 monitoring and smart detectors so that someone else monitors your house and family, whether you're home or away.
About Alarmingly Affordable
ALARMINGLY AFFORDABLE has more than 35 years of electronic security system experience. We realize the importance of building and maintaining long-term relationships with both our customers and our suppliers. A primary focus of our company is taking pride in providing our clients with an unparalleled level of quality and service.

Latest posts by Steven Capogna
(see all)