Programs to Help You Save on Utilities this Summer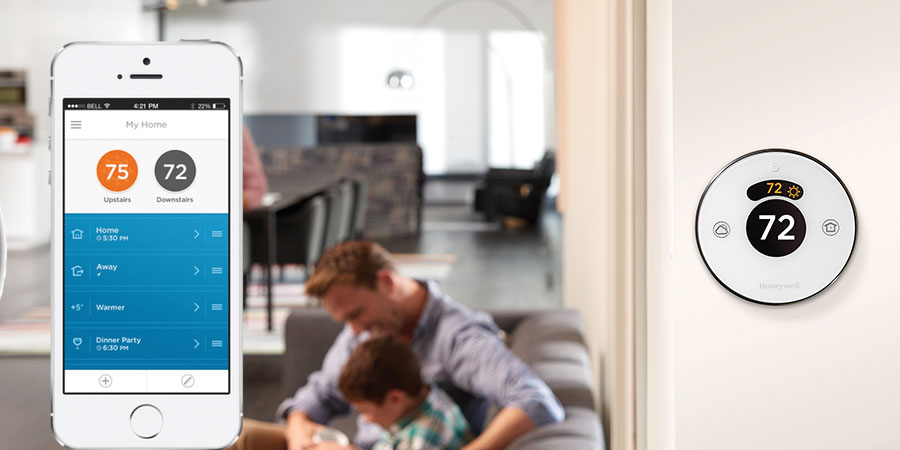 It's that time of year when we start thinking about ways to stay cool indoors without spending too much money. If you have a smart thermostat, you're already saving money, because the Z-Wave® enabled thermostats can be programmed to automatically adjust every time you arm or disarm your security system. This means that in the hot summer months, your HVAC system can cool the house down while you're home — but when you leave for the day, the thermostat intelligently sets back the moment you arm your system. 
Saving More with Demand Response Programs 
Now, there's a way to save even more energy and more money. With the Give Back, Get Back program, smart thermostat customers can be connected to demand response programs through their local utility providers. Participating in one of these programs means your utility provider will make a slight adjustment to your thermostat during peak hours; in the summer, that may be mid-afternoon in the heat of the day. Making this adjustment greatly eases the load on the power grid, which can lower your bill during the season. 
Making the Most of Demand Response 
In any given season, there are six to ten peak events that affect the power grid. When you participate in a demand response program like Give Back, Get Back, you can lighten the load on your local power grid, saving energy and helping your entire community while also saving on your monthly energy bill. Imagine if everyone in your neighborhood worked together to do this; you could make a big impact, with everyone saving money all summer long. 
In a demand response program like Give Back, Get Back, you'll receive advance notice of any adjustments your utility company plans to make. You will also have the ability to opt out of a single event. If you decide the program isn't for you for some reason, you can opt out of it any time. 
Find Out if You're Eligible 
Not everyone is eligible for a demand response program, but owning a smart thermostat gives you built-in eligibility for Give Back, Get Back. We make enrolling in the program fast and simple; no lengthy visits from representatives, no excessive forms. It's even possible to enroll from the mobile app. 
There's so much to be gained by making your home energy system smarter. If you have not yet added a smart thermostat to your home automation system, give us a call. We'll be happy to explain the benefits to you further. 
Call Alarmingly Affordable to Learn More
Alarmingly Affordable has more than 35 years of electronic security system experience. We realize the importance of building and maintaining long-term relationships with both our customers and our suppliers. A primary focus for our Staten Island security company is taking pride in providing our clients with an unparalleled level of quality and service.

Latest posts by Steven Capogna
(see all)