Keeping Home Deliveries Hands-Free Post-COVID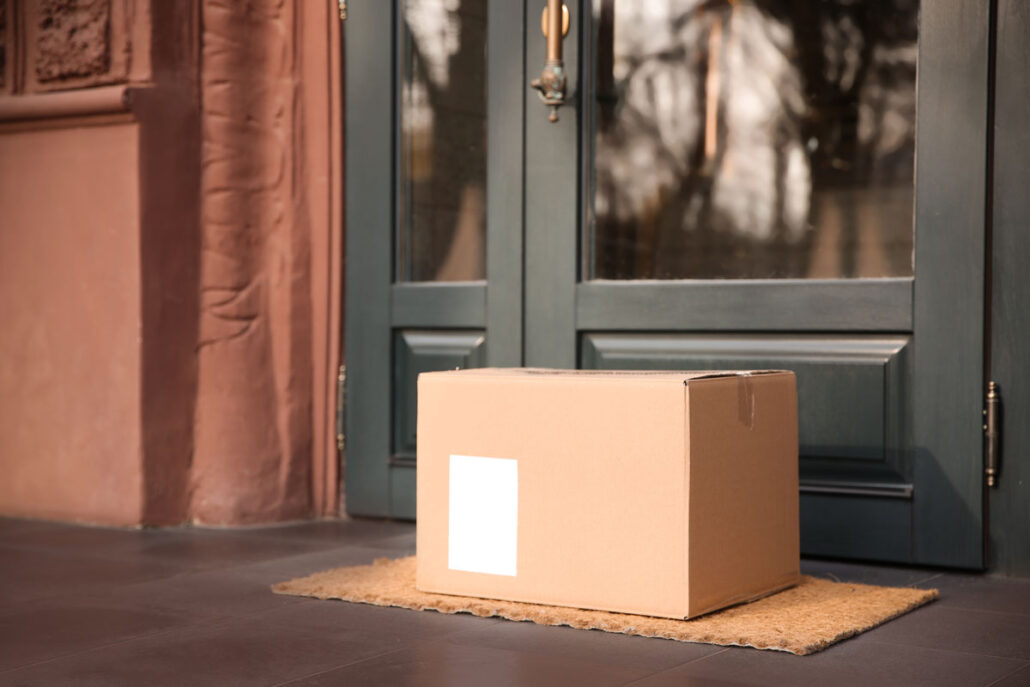 No matter how far we've come in the fight against COVID, there's no denying that some things are here to stay: like disinfecting the things we come in contact with, and trying to stay hands-free as much as possible. 
Unfortunately, our deliveries aren't germ-free.  
One of the ways we have reduced our contact transmission concerns over the past year is by having things delivered to us at home. But as most of us know, germs can be transmitted that way too. New research shows that one in three Americans are disinfecting packages before bringing them into the house to reduce the risk of contracting illness from a delivery. When you consider that the average American now receives 10 home deliveries a month, that's a lot of disinfecting. 
With that in mind, we want to share at least one way your home security can help you stay hands-free when you receive a delivery. Although you may still feel compelled to disinfect whatever's at the door, going hands-free can certainly reduce your concerns. 
Why keeping the door closed is still wise. 
It may seem impolite to keep the door closed when expecting a delivery, but you wouldn't be alone in doing this. In fact, 35% of respondents say they now wait until their delivery drivers leave before they open the door. After all, putting distance between you and the driver is your best line of defense against contact transmission. However, that doesn't mean you have to ignore the driver entirely. You can still communicate your thanks without putting yourself at risk. 
Communicate without the contact risk. 
If you have our Touchless Video Doorbell installed, you can communicate with your driver through the two-way voice speaker. When the driver rings your doorbell, you'll receive a phone alert. Swipe on it to see him or her at the door and thank them from the convenience of your phone. 
You may be on the other side of the door or the other side of the house; it doesn't matter, because your driver will hear you through the speaker either way. This is a great way to show your appreciation for their work while still reducing your risk of contact.  
Our new Touchless Video Doorbell is more than a home security device. Now, it also helps you stay  hands-free when receiving deliveries. In these times, it's a tool you don't want to be without. 
Call Alarmingly Affordable to Learn More
Alarmingly Affordable has more than 35 years of electronic security system experience. We realize the importance of building and maintaining long-term relationships with both our customers and our suppliers. A primary focus for our Staten Island security company is taking pride in providing our clients with an unparalleled level of quality and service.

Latest posts by Steven Capogna
(see all)