Home Security: Why Video Verification Matters. A Lot.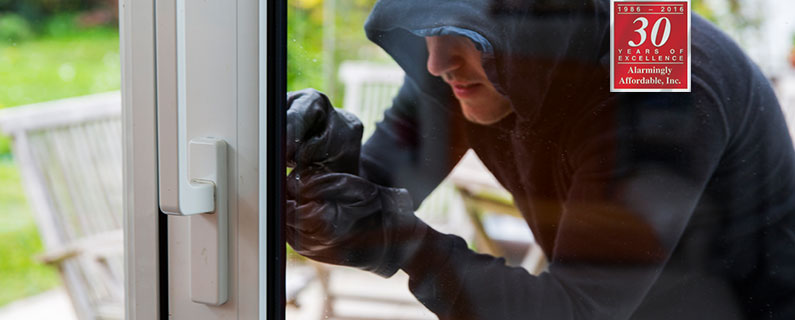 Video verification is something that many people misunderstand; and when you misunderstand something it is easy to discount its importance. Video verification plays a crucial role in the process of protection, and something that is worth our attention.
What is Video Verification?
When activity happens near a security camera and the system is alarmed, the camera sends the image to you, and to the alarm monitoring center professionals who notify authorities of video verified crime in progress.
DYI Alarm Systems and Others without Video Verification Play a Role
It may be hard to believe but other alarm systems play a role in how swiftly you get help when your alarm sounds. With the advancement of security technologies, more people are opting in home security systems, including non-monitored DYI systems. Not only does this increase the detection of actual crimes, it also increases the number of false alarms. Additionally, law enforcement faces a problem with prioritizing calls, often without vital information about the nature of the alarm.
How Video Verification Plays a Role in Security
Law enforcement must always prioritize calls according to the nature and severity of the danger. When emergency services get a call and an operator tells them that there is a video associated with the alarm, they are able to treat that call as a crime in process. This allows them to elevate the call and ultimately increase the number of arrests. In residential security, video verification is critical in legitimizing the nature of the crime and in getting help as quickly as possible.
What to Look for in Video Verification
The quality, features, and placement of your security cameras and system makes a huge difference in the ability and reliability of your security system. Look for companies using trusted brands and the latest technologies. A trusted company will be able to install and service equipment. A comprehensive system will include things like indoor and outdoor cameras, doorbell cameras, and cameras with night vision capabilities.
The Future of Video Verification
Law enforcement is increasingly stretched with pressing needs and taking a proactive approach in shaping the best practices of video verification response policies. The goal is to establish the most effective way to verify and identify immediate danger, and leverage that information to combat crime most effectively.
Alarmingly Affordable offers professional installation, support, maintenance, and 24/7 monitoring for the most advanced video surveillance systems in the industry. If you have any questions about home security, please give us a call.

Latest posts by Steven Capogna
(see all)