Why Home Automation Is Popular For Vacation Homes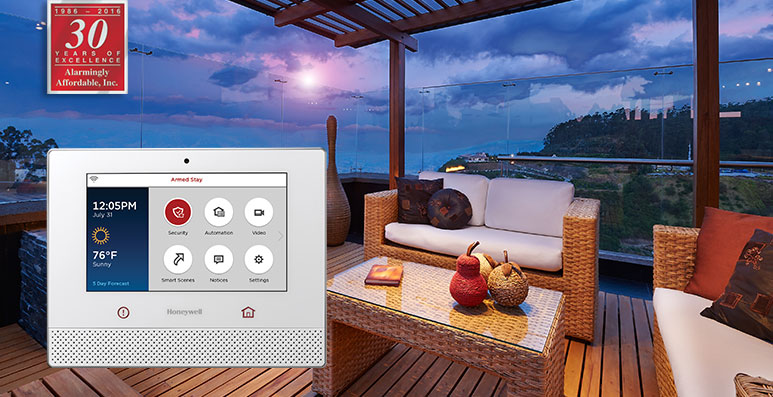 Whether you own a vacation home for your own pleasure or are taking advantage of the hot vacation rental home market and renting a home out,  as an owner, smart security, and home automation should be your priority upgrade. Smart home technologies pay off with increased security and convenience and make your home much more attractive to renters. Smart technologies provide the tools for additional oversight owners need while giving the renters added comfort and services they see as luxury amenities.
Use Smart Security and Home Automation for Vacation Property Oversight
If you own a vacation home purely for your own use and pleasure, it probably sits empty a large portion of the year, and this makes it vulnerable to a wide range of dangers. Thieves like to target vacation homes because they are nearly guaranteed wide swaths of uninterrupted time.
Property that is not occupied full time is also vulnerable to vandalism, or the possibility of problems such as a leak or other damage going unnoticed for an extended period of time. Home automation and smart security solve those problems. While smart security keeps the bad guys out, it also alerts you to anything out of the ordinary.  A system of motion and environmental sensors pick up any unusual or problematic conditions, and security cameras let you check in as you will.
Boost Your Security
By upgrading a vacation home with smart home technologies, you also boost security. If you rent or loan out your home, smart security eliminates the hassle and problem of having extra keys floating around by giving access with unique codes. If there is a security event such as a break-in, carbon monoxide, or fire, you can receive immediate alerts on your smartphone. You can also use home automation as a huge deterrent by creating faux-occupancy scenes. Since criminals pass on homes that they believe are occupied, using home automation to have the lights, entertainment, and even the heating and air conditioning turned off and on will cause them to think someone is there. Using a video doorbell is also an advantage since you can answer it remotely.
Home Automation and Smart Security Attracts More Guests
Vacation rentals can be quite profitable, but the competition is stiff. To get the most out of your property, you have to make your home attractive to renters while keeping costs low. Home automation makes your home stand out with something renters view as a luxury amenity, making it much more attractive. Having automated lighting, appliances, smart locks, and more is an easy and affordable way to cater to guests.
Alarmingly Affordable has over 30 years of expert experience in electronic security, and in serving customers with personalized and attentive service.

Latest posts by Steven Capogna
(see all)