Home Automation: Assistive Technology for Caregivers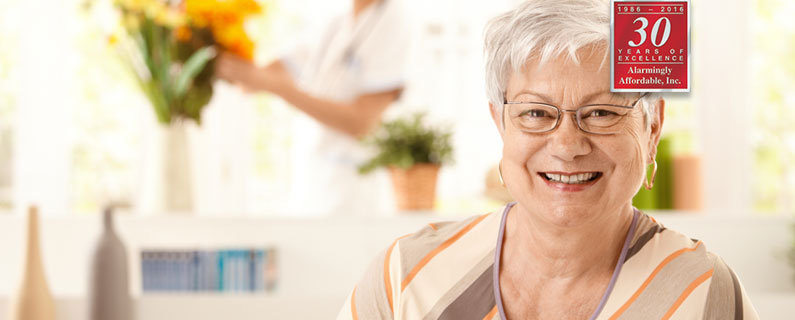 Though often working behind the scenes, caregivers have a priceless role in our society. But providing the safest, most comfortable care possible is not an easy task. With the right home automation tools, caregiving can become easier and allow both the caregiver and their loved one to have more freedom to enjoy their relationship.
As a caregiver, you know how valuable even the simplest tool can be in the execution of daily tasks. Home automation systems let caregivers manage from household elements like lighting and temperature to security features, such as motion sensors in a way that improves security, safety, independence, and lifestyle. Here's how you can uses these assistive technologies in your role as caregiver.
Home Automation Simplifies the Structure of Daily Life
When mobility is an issue, simple things like turning on lights or adjusting the temperature can be difficult or impossible. Here are some ways that home automation and home security system features can assist you in simplifying your loved one's life and the caregiving role.
Video Surveillance- Use video surveillance to manage time by accessing the feed to check to see who is at the door and gauge whether or not it needs your attention.
Remote Access- Once you know who is at the door, you can choose to unlock it from wherever you are without disrupting the flow of your work.
Automated Timers – Organization is everything as a caregiver. Home automation can be the caregiver's best organizational tool by automating everything from lights on or off to having the coffee brewing at a certain time.
Managing Oversight Without Being Intrusive
One of the most difficult factors in caregiving is providing adequate oversight without sacrificing the privacy and dignity of their loved one. Home automation and home security features can help address the issue of oversight in a way that offers both support and dignity.
Home automation features can allow caregivers to turn off or on lights or appliances remotely or schedule on or off times to help ensure safety and efficiency. A caregiver can also manage indoor temperature control so their loved one is never too hot or too cold.
To help prevent slip and fall accidents while you are away from your loved one, remote access or scheduled events can allow you to have the television or appliance on and off at appropriate times for their convenience.
Video surveillance can provide view of your loved one so that  you know they are safe without having to call them.
For caregivers caring for someone who needs set boundaries to prevent wandering, motion sensors can send alerts when a pre-set rule is triggered.
With over 30 years in the electronic security industry, Alarmingly Affordable understands your concerns as a caregiver. We are here to partner with you to provide safe, dignified care. Contact us today.

Latest posts by Steven Capogna
(see all)