Give a Holiday Tune Up to Your Home Security System Before You Go on Vacation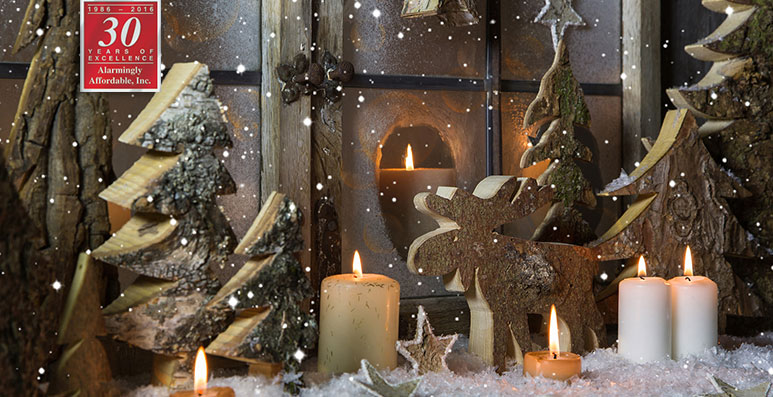 Before you head for your vacation destination this winter, be sure you give your security system a holiday tune up. That means checking it for any defects, and possibly contacting Alarmingly Affordable to perform an assessment. Upon request, we can come to your residence to be sure that the system is operating properly, so you can rest assured that your home is being watched over the entire time you are away.
If you use Total Connect, then you're already connected to your system while on vacation. Many people purchase a Total Connect system right before going on vacation because they want that direct connection to the home while they're gone; if that applies to you, then now is the time to ask us any questions you may have regarding your Total Connect system. Don't forget, the system can be programmed to control lighting and climate while you're away. Turning the lights on at night like normal is great for home security while you're on vacation.
Many people like to notify a neighbor when they go on vacation, and that's a great plan. If you trust this neighbor enough to watch over your home, you may consider trusting them with a temporary alarm code. This is necessary for neighbors who will be feeding pets, watering plants, etc. Assigning your neighbor a temporary alarm code while you're on vacation is a simple process, but Alarmingly Affordable is glad to assist any customers who may need help doing it.
For more questions on what to do with your security system before you go on vacation, contact Alarmingly Affordable today. We look forward to helping you prepare your home for your time away.

Latest posts by Steven Capogna
(see all)