Determining the "Must Haves" for Smart Home Security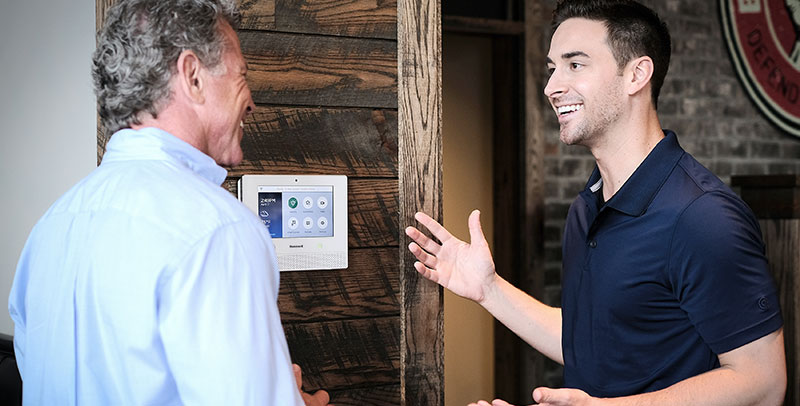 This is a great time of year to shop for a smart home security system, but not all of these systems are equally efficient. Here's what to look for when shopping for yours.
Proactive Protection
Smart home security systems have all kinds of exciting abilities, like streamlining many of a home's features to make family life more convenient. However, it's important to remember that they serve a far more important purpose: to safeguard your family from emergencies. If an emergency occurs, you want a smart home system that can alert the monitoring center in seconds.
If the unthinkable happens – a break-in, for example – a smart home security system will wirelessly alert the monitoring center, via a dedicated connection that can't be tampered with no matter how hard a criminal may try. Using strict protocols that dictate emergency response, the operators at the monitoring center will dispatch help to your home.
The same is true for a fire emergency; the smart smoke detection in your system will signal the monitoring center, and the operators will promptly alert the fire department. Meanwhile, the smart thermostat will shut off the HVAC system. This stops the toxic fumes from circulating.
Talk about proactive protection.
User-Friendly Operation
The system you had before alerted the monitoring center if a break-in occurred while the system was armed, but arming the system was no small task. Buttons, keypads, codes, and the order in which you were supposed to perform the steps were too much to deal with. But with your new smart home system, that's all in the past.
You'll be able to control your home's security from anywhere, using your own smartphone to arm and disarm the system with a user-friendly home security app. And yes, your professional installer will show you how to use it during installation. And after the installation, there's knowledgeable support available anytime you need it.  
If you're shopping for a smart home security system, we can help you choose a user-friendly system that proactively protects your family like you deserve. To learn more about smart home security in Staten Island, contact Alarmingly Affordable. We will be glad to answer your questions.
Call Alarmingly Affordable to Learn More
Real cameras are critical to home security. Staten Island homeowners, call Alarmingly Affordable to learn more. We will be happy to answer your questions.

Latest posts by Steven Capogna
(see all)