Artificial Intelligence and the Smart Home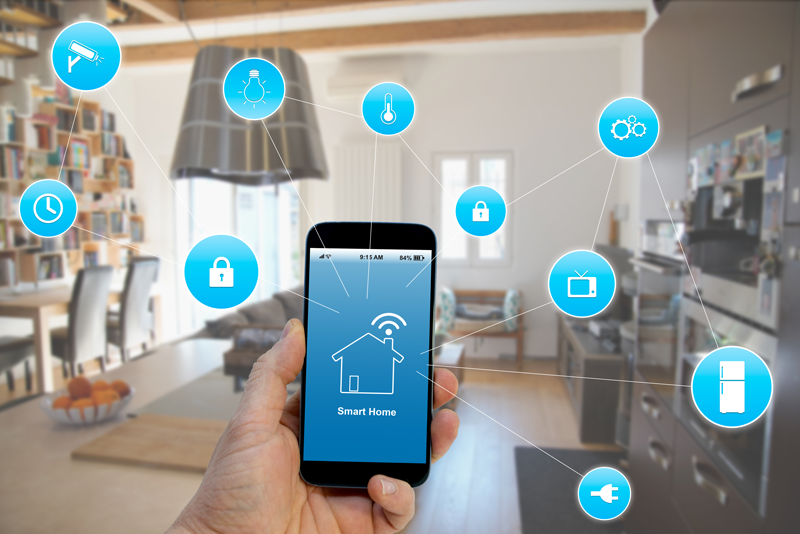 Remember the old days, when we thought the future meant most of us would have flying cars and live in homes emblematic of the atomic age? As it turned out, that's not what the future held for us – but it did have some pretty amazing technological advancements to offer instead.
One of them is artificial intelligence (AI), which has overtaken many of our lives in a big way. This includes the way we manage our homes. For homeowners who take advantage of AI's home management capabilities, the convenience and simplicity can make a positive difference.
What AI Can Do in Your Home 
For example, AI is what powers many of our smart home products and services. Using AI technology you control with your smartphone or virtual assistant device, your smart home system can perform numerous home management tasks to make life easier. Yes, home security is part of the package – but that's only the beginning. Because of AI technology, you can program your smart home system to memorize your household routines and automatically:
Lock or unlock your doors.
Open or close window shades.
Turn lights off and on.
Raise or lower the thermostat.
Perform Functions at Once 
And, there's even a feature that helps you do all of these things at once. It's called Scenes, a feature that runs multi-device commands so that all your smart devices talk to each other and work the way you want them to. You can set a scene for when it's time to sleep, wake up, leave the house…there's even the ability to create a custom scenario you design yourself.
With a smart home system powered by artificial intelligence, you can get more accomplished at home in less time. It's not a flying car – but for most homeowners who have it, it's even better.
Call Alarmingly Affordable to Learn More 
Alarmingly Affordable has more than 35 years of electronic security system experience. We realize the importance of building and maintaining long-term relationships with both our customers and our suppliers. A primary focus for our Staten Island security company is taking pride in providing our clients with an unparalleled level of quality and service.

Latest posts by Steven Capogna
(see all)