3 Steps to a Safer Summer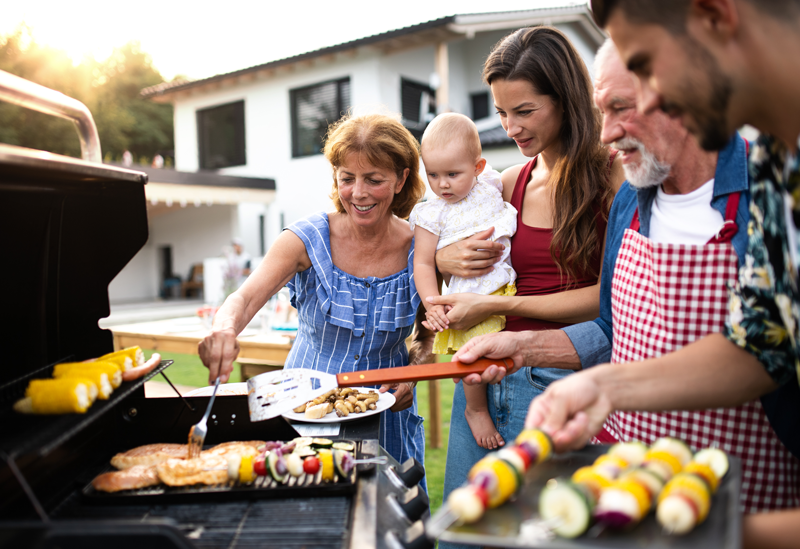 For many families, the summer is the high point of the year: great weather, more free time, carefree vacations…but what about summer safety? There are hazards unique to the summer season — but by following some simple steps, your family can make 2020 the safest summer yet.
1. Be conscious of criminal activity.
That pleasant weather and your family vacation can be a recipe for bliss – but for a burglar, it's also a recipe for real opportunity. Thieves love the summer months for these reasons, but you can be one step ahead of them. By installing outdoor smart cameras before you leave home, you can reduce your vulnerabilities. Also, it's not a good idea to announce your vacation on social media; by promoting your plans, you're giving criminals one more opportunity. Post when you get home safely; your photos will be just as impressive.
2. Protect play equipment and pools.
Kids can bounce back from lots of bumps and bruises, but some summer fun is just too risky to treat causally. Make sure your home play equipment is in good repair, with no loose hardware or pieces (that includes swings, slides, jungle gyms and trampolines). As for your pool, never allow children to swim unattended – and to be an even more proactive parent, have contact sensors placed around the pool gate so you can get an alert if kids try to go in when they aren't allowed.
3. Beware of outdoor grill dangers.
People love to cook just about anything outside on the grill these days; it tastes great, and sometimes it can even be healthier. However, your outdoor grill can also be a risky appliance to use. Always cook at a safe distance away from the house, other structures, and landscaping. Don't allow plants or lights to hang near the grill, and don't leave the grill unattended. To make sure you can still let guests in the house without leaving your post at the grill, there's smart home technology that lets you unlock the door for guests with a tap of your phone.
These simple steps can lead your family to a safer summer everyone will enjoy more. To learn about any of the smart home technologies that can help, contact Alarmingly Affordable. We will be glad to assist you.
Call Alarmingly Affordable to Learn More
Alarmingly Affordable has more than 35 years of electronic security system experience. We realize the importance of building and maintaining long-term relationships with both our customers and our suppliers. A primary focus for our Staten Island security company is taking pride in providing our clients with an unparalleled level of quality and service.

Latest posts by Steven Capogna
(see all)