4 Reasons You'll Love Smart Locks For Your Home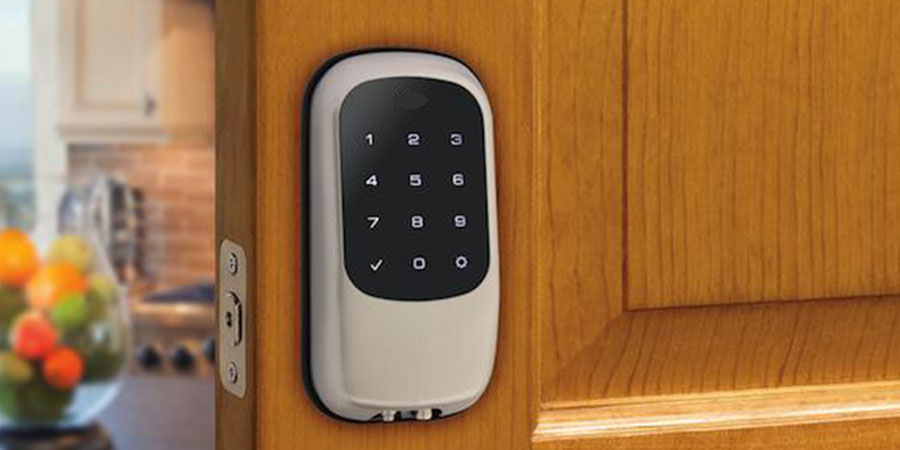 Harry Houdini was one of the world's most popular entertainers, famed for his harrowing escapes from seemingly impossible predicaments, often involving a series of locks. If you know anything of Houdini, you have to wonder what he would think of today's smart locks. It is likely that he would not like them as they pose some serious problems for anyone wanting to circumvent them.
Smart locks have become some of the most popular home technology products in the country, for increased security and many other reasons. In fact, NextMarket Research predicts that the smart lock market alone will reach a worldwide value of $3.5 billion by 2019. In addition to enhanced security, there are a host of other advantages that make them pure magic. Here are just a few of our favorite.
Authorized Access
Having physical keys floating around is dangerous. So is hiding spare keys under the doormat. So, what are you to do if you need to provide access to family, friends, or service providers without jeopardizing your security? Smart locks provide the ability to issue unique access codes for any duration and terminate the code when no longer necessary.
Smart Locks work with Smartphones
The number one way burglars gain access to a home is through an unlocked door. This makes the single most important act of securing your home locking your door. Yet this simple act is the most forgotten security action. For most people, one of the most convenient and helpful features of smart locks is that they can access the lock via an app on their smartphone to lock the door remotely.
Increased Awareness is Increased Peace of Mind
Smart lock users can also increase their awareness of what is going on at home, too. By creating alerts for particular actions, like when a certain code is used, you can know who made it home and when. That means you can rest easy knowing the kids made it home safely or that the service professional arrived as expected.
Smart Locks Know You
Smart locks do more than open doors. They can also trigger other smart home devices to perform custom acts, saving you time and money. When you leave for the day, the lock can trigger actions like the lights to go off and the thermostat to adjust down. It can also do things like trigger the garage to open or close according to your proximity.
The best thing about smart locks is that there are no smoke and mirrors necessary to create the magic. Just some incredible technology. If you'd like to know more about smart locks or other smart home devices, call Alarmingly Affordable today.

Latest posts by Steven Capogna
(see all)