Home Security: Why Wireless Keypads?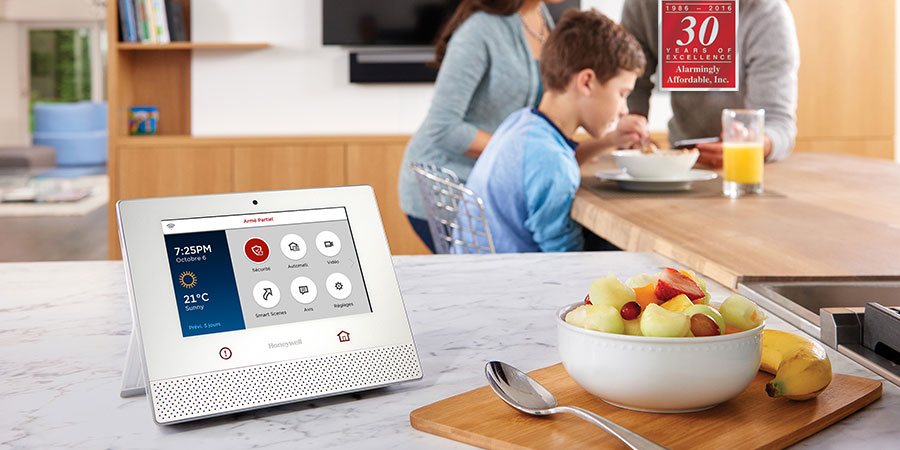 Wireless keypads on an alarm system – why are they better than the alternative, which is a keypad wired into a home's infrastructure? Let's look at a few key reasons.
It's free from other technology.
Integration is one thing, but dependency is another. Your home security technology can definitely be integrated; alarms, cameras and keyless entry can all work together. In fact, you should want them to. But your keypad – or for that matter, any part of your home security system – should not be dependent on electrical wires, a landline phone, or a broadband connection in order to perform. With wireless technology, it's just not necessary anymore.
It works no matter what.
Because it was dependent on hardwired infrastructure, your old alarm keypad would be useless in a variety of situations: a power outage, a cut phone line or your internet broadband going down. But with a wireless alarm keypad, there's a dedicated cellular connection powering the system and enabling the device to work.
And if you take advantage of your home security mobile app, the power of wireless security management can do even more on your behalf: locking and unlocking doors, arming and disarming the system, and even looking at cameras.  
It keeps your home intact.
A hardwired home security keypad required disruptive drilling into your walls for installation, and you had less control over where it could be placed around the home. There were also cost implications associated with this more labor-intensive installation. With wireless keypads, installation is easy and more affordable – and your home stays intact.
Call Alarmingly Affordable to Learn More
For those who still depend on a traditional security system, these are some powerful reasons to upgrade to a wireless keypad. To learn more about wireless technology for home security, Staten Island homeowners can call Alarmingly Affordable. We look forward to hearing from you.

Latest posts by Steven Capogna
(see all)