We're Totally Excited About the Total Connect iOS App Update!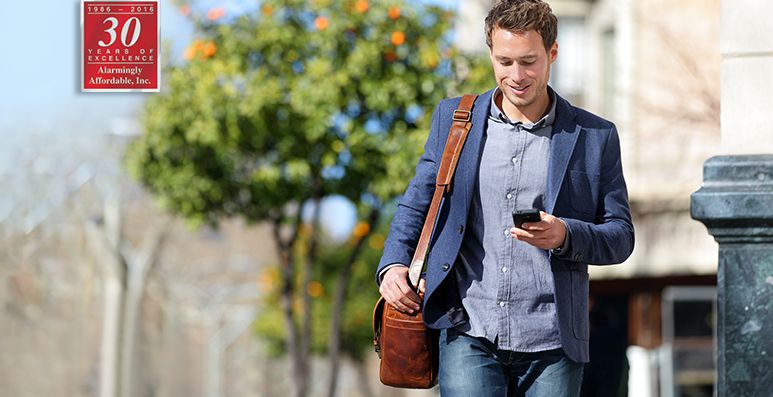 If you are a Total Connect user, you've probably noticed quite a few changes to the TC iOS app. The development team at Honeywell has been hard at work and releasing a steady stream of new features and now unveiled an awesome new interface that has users raving.
What You Should Expect
Home security and automation technologies are always advancing, as are the means to control them. The new iOS app is sleeker and has a more modern interface, but the changes are much more than a mere facelift. The interface is more responsive and includes everything we've ever wanted in a home security and automation app.
What's New for the Total Connect App?
What's new for the Total Connect app? Just about everything. The development team left no stone unturned and made changes based on feedback from early adopters. The new changes integrate incredible user improvements for a seamless and enjoyable experience. The result is a truly user-friendly app that helps users get even more benefit out of their systems.
Here are just a few of the of the changes you'll notice with the new app:
More intuitive user interface for easy mobility, simplifying interaction and control.
An automated prompt for users to rate the app and provide feedback.
Faster connection and immediate delivery of updated information
Feature parity and consistency between the iPhone and iPad versions
iPhone now supports full control of user management and the ability to set up event notifications.
Built-in support feature to answer Frequently Asked Questions from inside the app.
Look and feel comparable to the Android beta app and HTML5 beta website for a streamlined experience across platforms.
And the Latest with Android Beta?
Since its release this January, the team at Honeywell has released new Android beta app features every month. Some of the features already released and due to be released soon include:
Security event settings
Push notifications
Geofencing arming reminders
Skybell compatibility
Control Z-Wave devices
Ability to schedule Z-Wave thermostats
Once the development is completed the user can expect all of the same features across Android and iOS platforms and leverage features like Voice Command and Fingerprint login. So whether you are an iOS loyalist or a fan of Android, or have some of both in your household, you get the same experience and have the same capabilities.
Locally owned and operated, Alarmingly Affordable has proudly served the 5 boroughs for over 30 years.

Latest posts by Steven Capogna
(see all)