Do These Things For a Smarter and Safer Home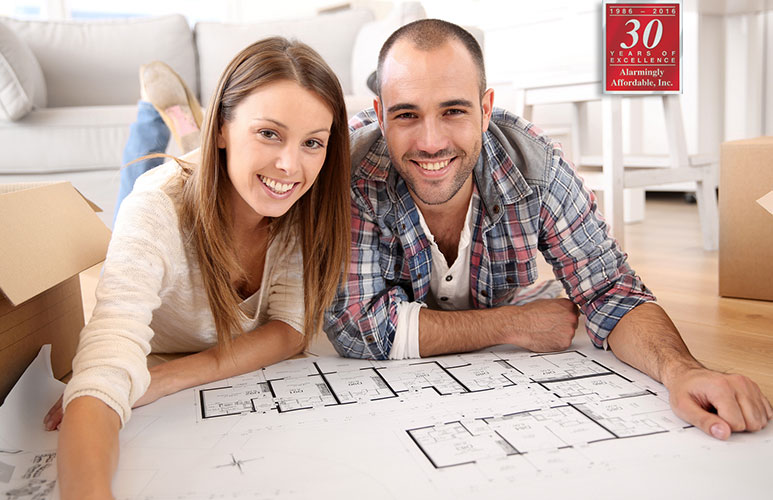 If you are like us, that 2017 diet resolution ended on January 9th. Or Maybe it was the 2nd. Seriously, who can keep that resolution anyway, with all the holiday goodies around? Now that all of your regular resolutions are out of the way, it is time to super-charge your home security with some easy to implement safety improvements. Here are 8 great ways to do just that!
Don't Advertise
Okay, you have heard it before but it is still one of the number one mistakes people make in security— Do not advertise your activities or schedule on social media. Before you post, ask yourself if that post, picture or video tells too much about where you are in that moment, especially if you are away from home. It is far easier to piece together information than people think.
Make and Store a Comprehensive Disaster Kit
If a disaster like fire, storm, earthquake, or flood happen you need he advantage of having been prepared. One great way to improve your safety this year is to make a disaster kit for you and your family. Experts recommend enough food and water for each family member for at least three days. Also, include medical supplies, medicines, regular medications, and clothing in addition to regular emergency preparedness supplies. If you have pets, be sure to create a disaster kit for them as well.
Install Home Automation
Looking home decreases the chances of your home becoming a target of crime. Install home automation and use it to fake occupancy and trip up the burglars.
Install Home Security and Fire and Life Safety System
If you have not already, upgrade your safety with a home security system. Not only does it serve as a huge deterrence, it also serves as an early warning should anyone try to break in to your home, or should a fire ignite.
Conduct a General Inspection
Many things fall through the cracks when it comes to home maintenance and a thorough once over can help you head off problems before they become big or costly.
Switch to Smart Locks
Fortifying your front door with smart locks does much more than improve your safety (it's the favorite point of entry for burglars), it adds a lot of convenience and peace of mind as well. A smart lock can let you know when the kids get home with unique codes and let you always be sure that you really did lock before leaving.
Get a Smart Smoke Detector
It is a simple change but one that can increase your safety significantly. Smart smoke detectors automatically test battery levels and when part of a monitored system, offer a host of advantage.
Improve Outdoor Security
Stop crime before it happens by making your home less attractive to burglars, vandals or other criminals. Install security cameras, fencing, and outdoor lighting. Also, trim bushes, shrubs, and trees to eliminate hiding spots.
Now those are some new year changes that we can keep! If you have any questions about how you can implement home security and home automation into 2017, give Alarmingly Affordable a call.

Latest posts by Steven Capogna
(see all)