New Home Protection Technologies For A New Year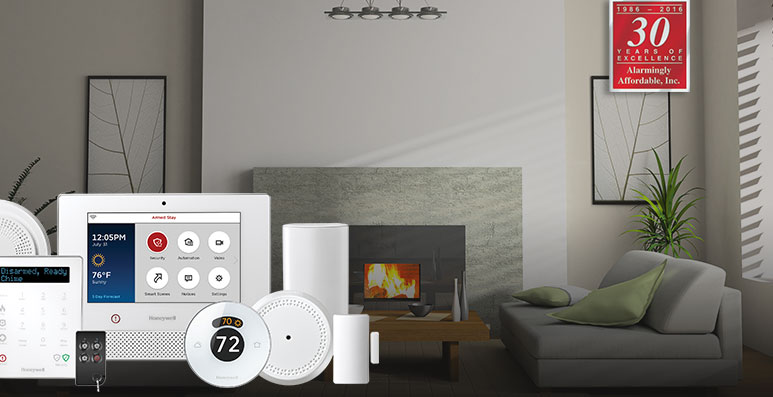 The feasting and festivities of the New Year have now died down. Resolutions have been made and forgotten just as quickly. Some valiant folks are braving on still trying to make sure they keep their promise to themselves. Either way, whether you made a resolution or not this year, it's always a good time to think about improving the safety of your home.
These safety upgrades will not only make your home safer, but could also reduce your homeowner's insurance premiums. Stay safe, save money!
Deciding On A New Smart Home System
Choosing which upgrades to do is easier when you set priorities based on your home's risk, budget and needs. Then, choose between the following upgrades for your home:
Home Automation Systems
Do you leave your home without locking the doors? Perhaps you travel a lot for work? Home automation systems do not just make life easier, they actually protect your home. You can set timers to turn lights on and off while you are away, making burglars think you are home. If you forget to lock a door, you can secure your home using a computer or mobile device, even if you are miles away.

Fire & Burglar Alarms
Protect the perimeter and interior of your home from intruders or devastating fires. A burglar and fire alarm system can be integrated as one for dual protection or you can select based on your need.
Smart HD Camera Systems
From standard surveillance to keeping an eye on children who come home from school, home video security systems give you extra peace of mind and allow you to virtually check in on your residence no matter where you are.
Smart Door Locks
This is probably the most economical upgrade you can make, and definitely a good one if you are not the original owner of the home. Also, if you have lost your keys, change your locks. If you do not have state-of-the-art deadbolts, you may want to consider upgrading the locks in your home.
Carbon Monoxide (CO) Detectors
Carbon monoxide is odorless and extremely deadly. While you may have smoke detectors in your home, these do not detect carbon monoxide. Invest in a few detectors and place them in bedrooms. Again, this relatively inexpensive investment could potentially save the lives of your loved ones.
About Alarmingly Affordable
Regardless of what security upgrades you choose to make, consult a home security expert first. Because every home is unique and your lifestyle determines the type of protection you need, an expert can properly assess and make suggestions that are tailored to you. Based on Staten Island, Alarmingly Affordable offers free estimates and can help you identify which upgrades are most beneficial to your home alarm system.

Latest posts by Steven Capogna
(see all)