Is Your Christmas Tree a Target for Petty Thieves?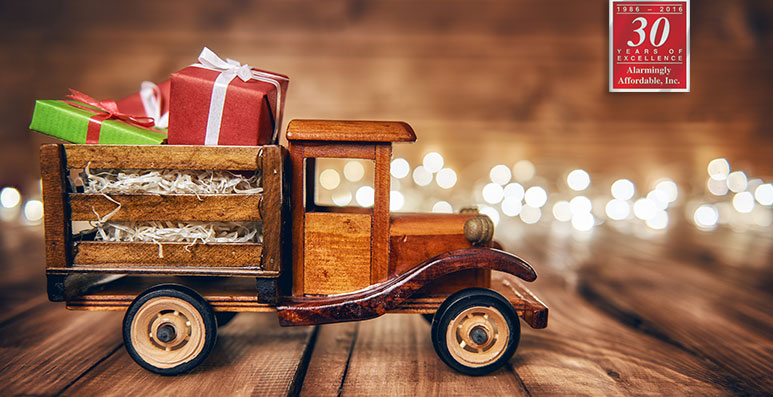 You have spent all month stocking the gifts under your Christmas tree. From the perfect wrapping paper to creating custom labels, you cannot wait for Christmas Day when everyone's eyes will light up opening those gifts. But, there is someone else just as excited as you – and it is not who you think.
Good Fences, Good Neighbors.
Petty theft of gifts under the Christmas tree is becoming a sadly common occurrence. Whether it is a complete stranger or someone you know, having your gifts on display under your tree puts your home at risk for burglary. Luckily, there are ways you can enjoy Christmas Day and ensure that the intended recipients get those gifts this Christmas.
Protecting Your Home from Petty Thieves
Do Not Put Your Tree on Display – It is tempting to set up the Christmas tree in front of the window for the world to see, but doing so means anyone can look inside and see what you have. Put your tree in an area that cannot be seen through the open door or windows.
Avoid Social Media Posts – Do not post what you are buying or pictures of all the presents under the tree on social media channels. Petty thieves may see the expensive items you are buying and wait for an opportunity to take them from your home.
Consider Keeping Gifts Away – Consider not putting your most expensive gifts or any gifts under the tree. Instead, save them for Christmas Eve.
Keep the Doors and Windows Locked – Keep the doors and windows of your home locked at all times – whether you are home or not. When you run outside to get the mail, rake leaves or even shovel snow, make sure your home is secure so no one can rush in and grab what they can under the tree.
Engage Your Home Security System – Keep your home security system engaged. Consider installing home security cameras so you can see if anyone is trying to peek in and scope out the gifts under the tree.
You can protect your family by installing a home security system and camera system with your local residential security experts. Alarmingly Affordable offers free consultations and can help you not only secure your tree, but protect your entire home from burglary.
About Alarmingly Affordable – Your Staten Island Alarm Company
Learn more about home security systems by scheduling a free consultation with Alarmingly Affordable today.

Latest posts by Steven Capogna
(see all)