How To Investigate Home Automation Before Buying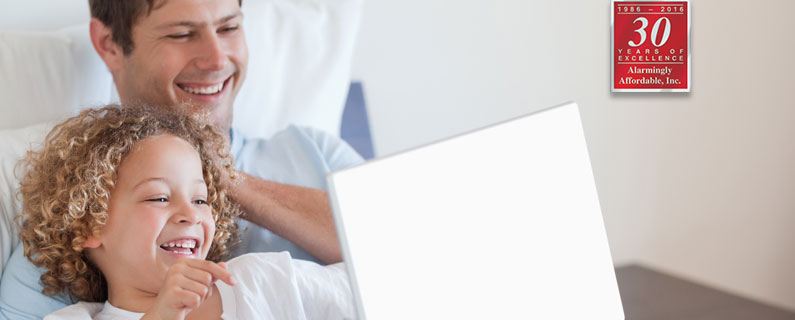 Home automation can seem huge and complex. Indeed, smart home technologies cover a wide range of products and capabilities covering everything from thermostats and lighting to app-enabled appliances like crock pots. It is all enough to make your mind spin.
Don't worry if you don't get it at first. There is a learning curve but but it is a fast one. Let us assure you, you will get it and you will love it.
The Short of It
Home automation is "the Internet of Things" or IOT. It concerns the way all of our devices work together with household technologies to provide us with seamless control of household processes.
Home Automation Then and Now
Home automation has been around in some form, for decades but it is only recently that technology has advanced so much that it incorporates so much of our lives. With the progression of affordable technology, home automation has gone from the homes of the rich and famous to nearly any home, anywhere.
What are the Advantages?
While the idea of home automation is to make life simpler, there are additional perks. Home automation can also help make your life safer and more productive and can even help you save money.
Testing The Waters
You have probably read quite a few articles about home automation by now and found that the options seem endless. It may seem overwhelming but the ultimate idea is that these technology options make your life simpler by making certain facets accessible from anywhere at any time. Here are some ways to help unravel the options:
Talk to a home automation specialist about your home automation goals. Ask about what products are best suited to meet those needs.
Since it is difficult to know every product or capability, ask about what additional  solutions are available that could help address your home and lifestyle.
Investigate product offerings. Ask why they might recommend one product over another.
Take the time to find out the full capabilities of the products. Many people under-utilize the home automation technologies they opt to implement.
Ask others about how they use their home automation technologies to get new ideas.
At Alarmingly Affordable, we understand that home Automation can be a wide topic, and that you might have questions. We are happy to take as long as you need to help ensure you get the right products to meet your needs. Contact us today for a free consultation.

Latest posts by Steven Capogna
(see all)