4 Benefits of the Smart Home Office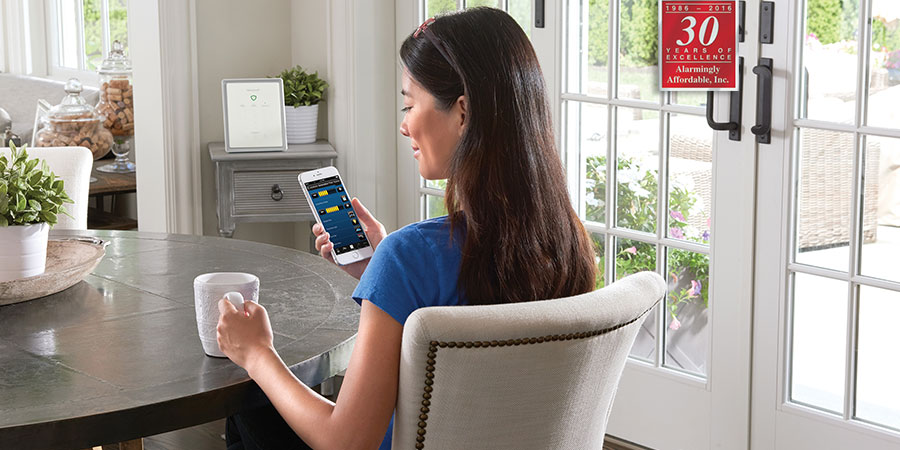 The home office has become an integral part of our lives, allowing us to work as productively and "connectedly" as from the work office. If you work from home you know that it can be the ultimate in productivity or the ultimate in distraction. The difference hinges on the ability to make the home office supremely useful and manage the distractions. Today, home automation technologies are helping homeworkers interface with their environment in exciting ways that enhance productivity like never before.
The Advantage and Challenge of the Home Office
Most people decide to work from a home office for the flexibility and the lack of office environment stress. But there are other advantages as well, such as the ability to configure everything about the home office to meet your needs and fit for ultimate productivity. But that does not mean that working from home is an 8-hour stress-free day. The home office has its own set of challenges. Just like offices outside the home, home workspaces can be plagued by productivity stealing distractions such as noise, knocks at the door, temperature fluctuations, lighting fluctuations and glare.
If you work from home you know that it can be the ultimate in productivity or the ultimate in distraction.
Home Automation Maximizes Efficiency
Productivity experts all recommend making a space as well suited for the task as possible. Thankfully, with home automation you can configure your office in a way that minimizes distractions. We suggest using these technologies in these helpful ways:
Control lighting on preset setting to have the office ready for work at specific times, manage glare, and schedule breaks.

Use temperature controls right from your smart phone or tablet to avoid being distracted by a room that is too cool or too warm for work – all without leaving your desk.

Avoid unnecessary distraction by checking the video surveillance system to see who is at the door instead of having to leave the computer.

Turn on or check on small appliances (like the coffee pot) to maximize energy savings – and get a coffee boost – when you need it.
Home automation technologies are not just about comfort and convenience. They are an essential tool in home office productivity. If you have any questions about home office automation, please give us a call. We are happy to partner with you for your success.
About Alarmingly Affordable
For over 30 years, we have proudly provided home alarm systems and home automation systems in all five boroughs, in addition to Long Island and New Jersey. To date Alarmingly Affordable has over 10,600 satisfied customers. To schedule a free consultation, contact us today.

Latest posts by Steven Capogna
(see all)