Home Alone? Security Systems & After School Care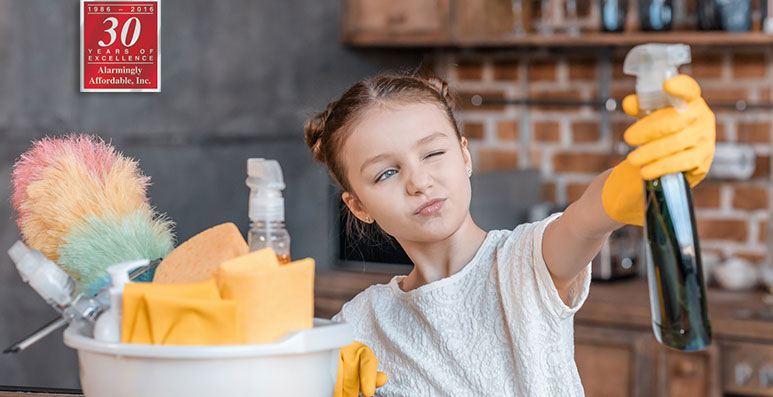 States differ on the age at which a child can be left home alone, and though it is not a parent's first choice, circumstances may make it necessary for a young person to spend brief periods of time home alone. When this is the case, a home security system can be a very valuable tool in assuring the child's safety and in keeping things under control. More than just a way to protect against intruders, a home security system can be a parent's tool in monitoring the child's arrival home and even provide a way to see that they are doing well.
Here are some valuable ways parents can use home security technologies in monitoring their children while home alone:
Use Mobile Alerts
Do you want to know when your child gets home from school or if they leave the home? Many systems allow you to set up different user codes and send alerts to your phone when the code is used, so you can know who made it home and when.
Use Window and Door Sensors
Window and door sensors are also very helpful in keeping track of what goes on when you are away. While door and window sensors keep your family safe by keeping intruders out, they can also be helpful in making sure kids stay home or alert you to unusual activity.
Install Cupboard or Door Alarms
Keep kids out of rooms or cupboards that pose a safety hazard by making those areas off limits with door alarms.
Use Video Surveillance
A video surveillance system can help you keep an eye on the kids even if you are not home. Cameras placed for the most coverage can help you know that the child got home safely, is doing homework, or needs your assistance. If the kids need a bit more supervision, cameras covering the interior of the home can be a real asset.
A home security system can be a very helpful tool in keeping your family safe. If you have any questions or want to know more about how you can get the most use out home security systems and their functions, call Alarmingly Affordable today.

Latest posts by Steven Capogna
(see all)