Fireproofing Your Home For the Winter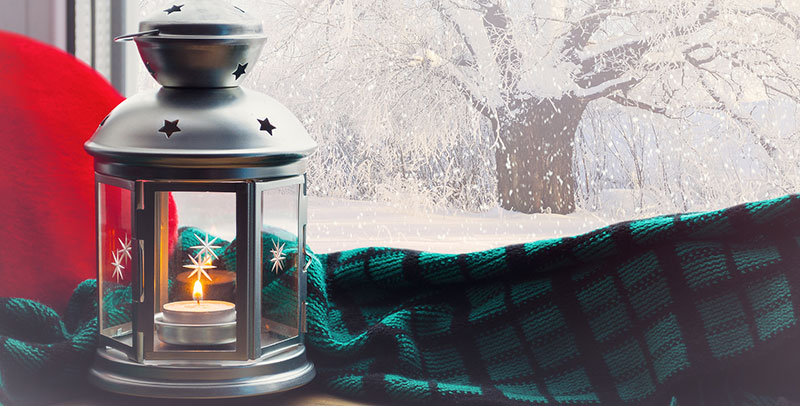 With winter in full swing in Staten Island, it's time to talk about ways to keep your home safe from fire threats – and of course, how you can work alongside your smart home security system to accomplish that goal. Here are the ways to do it.
Fireproof Your Christmas Tree
If you're the type of homeowner who puts up a real tree and does it in early December, then your home is vulnerable to bigger fire hazards than your neighbors who wait an extra week or two. A real Christmas tree cut early in the month will be dried out by Christmas day, making it a bonafide fire hazard if not properly watered. In addition to pouring water in the stand every day, make sure the lights on the tree are all in good working order – and always being sure to keep the tree far away from any heat source, including heaters and open candle flames.
Reduce the Risk of Kitchen Fires  
Fortunately, a smart security system is sensitive to smoke in the kitchen and will activate the alarm if smoke is detected. This could easily happen when people are baking pies, cookies and other butter-filled treats around the holidays. To keep smoke levels low, open windows and turn on the range hood. To minimize fire risks, watch over the baking and never leave the house until the oven is turned off.
Fireproof the Rest of the Home
There may not be a way to make a home 100% fire-resistant, but it is certainly possible to reduce the risks of a fire breaking out. The National Fire Protection Association (NFPA) wants homeowners to follow these guidelines:
Never fry a turkey inside the house, and always thaw before frying.

Choose a tree with fresh, green needles that stay on the tree when touched.

In addition to keeping the tree away from heat sources, do not allow the tree to block any exits.

Make sure string lights that are UL listed (this will be on the label), and use lights for the appropriate environment: indoor lights go indoors, outdoor lights go outdoors.

Do not use lights with worn cords or loose bulb connections.

Never, ever use lit candles to decorate the tree – again, candles should stay three feet away at a minimum.

Always turn lights off before leaving home or going to bed (both indoor and outdoor).
These are some of the most important guidelines to having a safe home this holiday season. For questions on using your home security system to make it even safer, contact Alarmingly Affordable.
Call Alarmingly Affordable to Learn More
Even your starter home needs home security. Staten Island homeowners, call Alarmingly Affordable to learn more. We will be happy to answer your questions.

Latest posts by Steven Capogna
(see all)