Finally, A Way to Keep Those Resolutions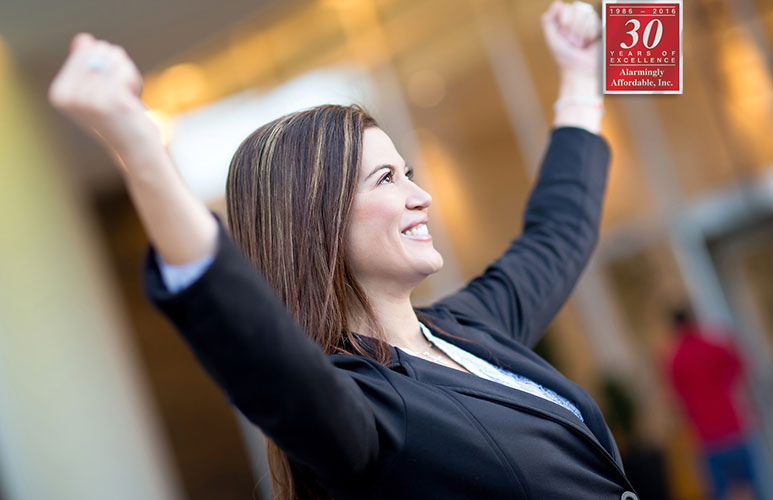 Making resolutions is easy; keeping them is near impossible. Most of us have the same goals every year, such as better health, saving money, improved organization, and a way to get more done in a day. The problem is that keeping those resolutions is much harder than we imagined because forming new habits takes longer than we thought. The good news is that keeping those resolutions really is possible when you have the right tools and support, and that's where home security and home automation comes in.
Home Automation, a Framework for Change
New studies show that the time it takes to form a new habit varies widely from person to person as well as the new habit being formed, and can take anywhere from 18 to 254 days. Those individuals that were successful had the right elements in place to support change. One of the best things to have in place is a great support system, then after that it is critical to have the right tools. Adding home automation to your life is one small change that can lead to a network of lifelong changes so you can keep those New Year's resolutions.
Home Security and Automation Technologies and Changes That Last
If you want to give yourself the best chance of success, you need to start with foundational changes that have wide, long-term impact. Home automation is the ultimate foundation to provide profound life changes. Here's how.
Increased savings. Saving more money is always at the top of everyone's list when it comes to New year's resolutions. Home automation technologies can help you save money without having to make additional lifestyle changes by helping your home run more efficiently. Home automation can help you save on heating, cooling, and electricity; and those savings can really add up over time.
Better organization. It is no wonder why improved organization makes it high on the list of resolutions. Life is getting increasingly busy and complicated, and it is difficult to keep all the balls in the air at once. Home automation is one tool to solve a lot of problems. With it you can manage all of the pieces of your life like the going and coming of kids and guests, package arrivals, energy management, and security. Even better, you can do it all remotely from your mobile device.
Increased productivity. We all talk about wanting to increase our productivity and then kick ourselves when we look at all the time wasted in a day. Home automation can give you exactly what you need to give you a productivity push. Home automation technologies streamlines a multitude of tasks and can set the scene for ultimate success.
Support better health. It may seem like an unlikely tool in improving health, but it makes a lot of sense. Guard me can help reduce many of the stresses that eat away at life and provide extra time to concentrate on healthy habits.
Now you can join the crowd of resolution keepers and look forward to a new and improved 2017!

Latest posts by Steven Capogna
(see all)