Easier Automation with Smart Scenes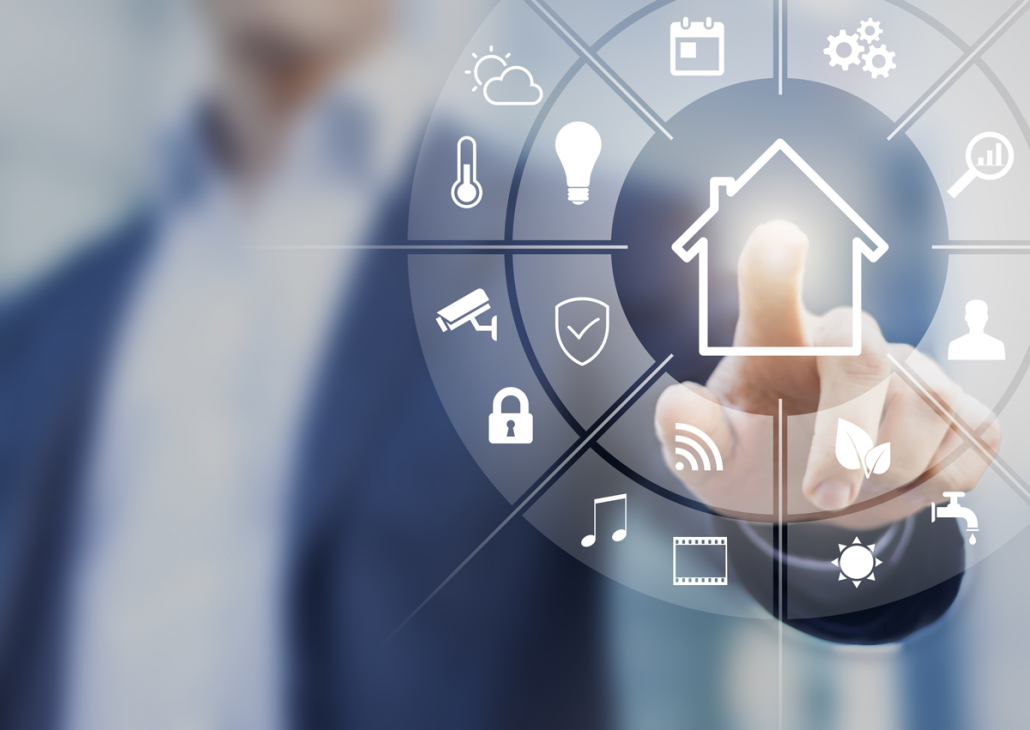 Did you know there's a button that can perform all your home automation tasks at the same time? If you have the Scenes feature on your home security app, you actually have a total of four buttons: Home, Away, Sleep and Wake Up. Each of these buttons is programmed to automate some of the most important times of your day. Those four buttons are:
Wake Up
When you get up in the morning, tapping on the Wake Up button will turn on your selected indoor lights, take the chill out of the air by raising the temperature, and disarm the alarm part of the system until everyone but you has left for the day. Once you're ready to leave yourself, use the Away button to arm the alarm again.
Away
When it's your turn to leave, tap the Away button to tell your system to arm the alarm for the day. If your front door has a smart lock, this will also lock your front door – and, it can even close your garage. How about the thermostat? It's time to turn it back down, and tapping on the Away button can do that. Now, you can leave for the day without worry.
Home
No one likes coming home to a dark house. When you arrive home at night, you want the house to be well-lit and welcoming. By tapping the Home button, you can tell your system to turn on the indoor lights and unlock the smart lock on your front door. Now, entering the house after work is easy and secure.
Sleep
Before bed, you have to turn off the lights and lock up the house to keep the whole family safe. That's what you can do with the Sleep button, in addition to arming the security system so you can sleep peacefully. And because our systems are designed to be energy aware, the Sleep button also turns down the thermostat for the night.
All four of these scenes are easy to customize. You can add a porch light to your Home scene for a brighter welcome, or keep one of your lights on inside if you're going to be gone overnight. Scenes makes home automation so easy that most people wonder how they ever lived without it. If you don't have the Scenes feature in your home security system, ask us about adding this outstanding feature. We think you'll love the advantages it offers.
Call Alarmingly Affordable to Learn More
Alarmingly Affordable has more than 35 years of electronic security system experience. We realize the importance of building and maintaining long-term relationships with both our customers and our suppliers. A primary focus for our Staten Island security company is taking pride in providing our clients with an unparalleled level of quality and service.

Latest posts by Steven Capogna
(see all)