Preventable Mistakes that Lead to Burglary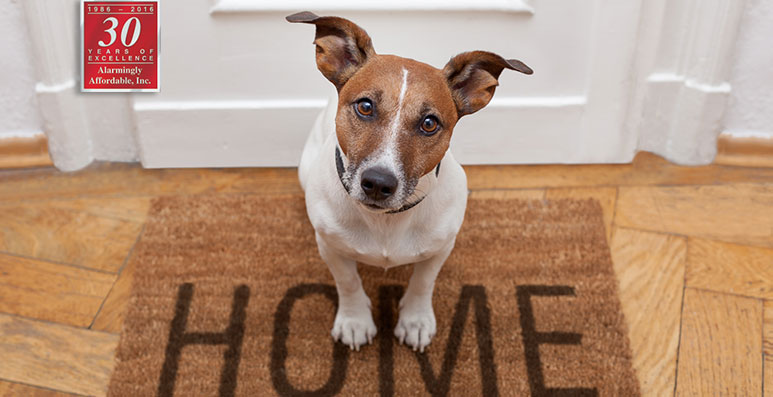 Nobody wants to believe that they "asked for" a crime to happen to them. Unfortunately, some homeowners have been confronted with that reality after realizing that one dumb mistake led to being burglarized. Here are some of the most common preventable mistakes our home security professionals have observed.
Leaving the front door unlocked.
Some of us long for the good old days "when you could leave your front door open." But longing for it and trying to bring it back are two different things. One is reasonable, and the other is dangerous. Whatever your reasons for failing to lock your doors, making this mistake can eventually lead to your home being burglarized. It's entirely preventable; just grab the lock and snap that baby shut. Crisis averted!
Leaving a key under the mat.
Here again is another mistake that some homeowners make for the sake of nostalgia. But in today's world, it just isn't smart to make a home security decision based on "the way things were" in your childhood. Rather than leaving a key under the mat for the kids, give them their own key. Better yet, you can take advantage of home automation services that include a keyless entry system at the front door.
Leaving the garage door open.
For the perpetually unoccupied, sitting in an open garage all day is a favorite pastime. But even busy professionals sometimes make the mistake of leaving the garage open; maybe it's so that kids can get in and out with bikes more easily, or so a spouse can pull the car in when they come home. But honestly, this is a home security breach that does not need to happen. Anyone can slip into an open garage and use it to gain access to the house. Or, they could make off with any valuable items in the garage itself. Either way, you don't want this to happen to you.
About Alarmingly Affordable
No one should "blame the victim" when a burglary happens, but it is important to do what you can to prevent one from happening to your family. The home security professionals at Alarmingly Affordable are ready to help you take your preventive measures one step further by installing, maintaining or upgrading your home security system.

Latest posts by Steven Capogna
(see all)